3 Essential Procurement Stories You Need to be Able to Tell in an Interview
Ahead of Gabrielle Dolan's game-changing storytelling masterclass, here are three key stories procurement pros should learn to share in an interview.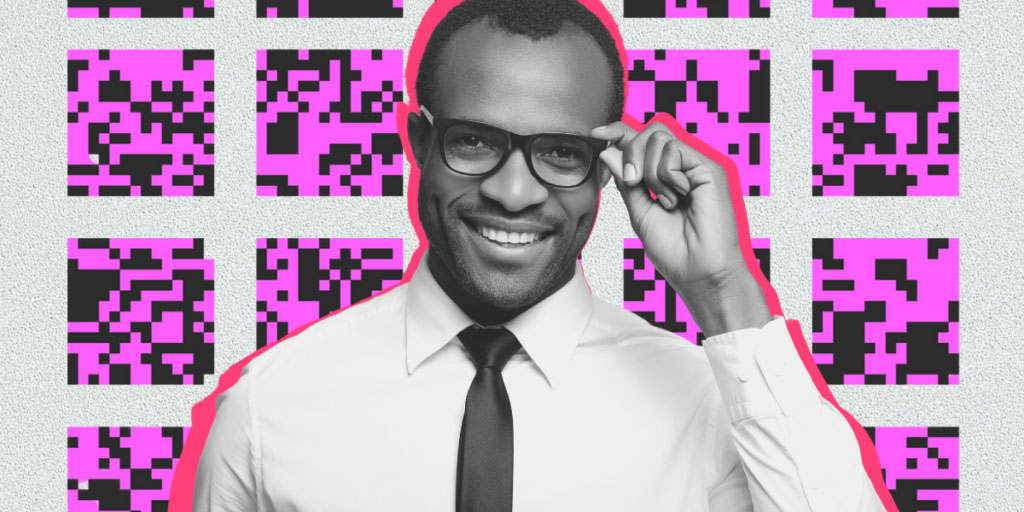 ---
Whether you love them or hate them, interviewing successfully is a key skill required to succeed in your procurement career. And as you've likely realised by now, succeeding requires much more than simply having the right skills and experience in the first place. It requires being able to explain those skills articulately and convincingly, ideally in the format of a compelling story. So important is storytelling, in fact, that it's considered one of 2021's most important procurement skills.
Gabrielle Dolan knows a thing or two (read: just about everything) about storytelling! A formidable career consultant, she recently published her sixth book on storytelling Magnetic Stories.
Gabrielle understands the intricacies of storytelling like no other. As such, she will very soon be running a "spill all" session for members of The Faculty Roundtable. Her game-changing session will be jam-packed with advice on how to get people to buy from you, work for you, refer you, or invest in you from a storytelling perspective.
Success requires being able to explain your skills articulately and convincingly, ideally in the format of a compelling story.
While we don't want to give too much away, we've picked some fascinating examples to get you started. Here are three essential procurement stories you should already be telling in interviews:
1. The 'All About You' Story
Ever been asked to describe yourself in an interview? While being one of the most common questions, this is also one of the most hated. Whenever you're asked this, it's likely that a million questions are running through your head! "Should I describe my career first, or who I am as a person?" "Are my hobbies acceptable?" "Should I discuss my family situation?"
While there is no clear cut answer on what exactly you should mention, experts recommend the following:
Annette Simmons, author of The Story Factor, says that you should identify a unique quality about yourself. Develop a story around a time you shined with this quality, a time things didn't quite work out, and a mentor who helped you grow this quality. This approach lends itself to discussing soft skills. In a procurement interview, you might describe your exceptional negotiation skills or anything that falls under the umbrella of leadership.
Career coach Theresa Merril says it's perfectly ok to let the interviewer know that your current role is a big part of your life. Start by describing that. Then, describe your role at a high-level, what you like about it, and your biggest achievements. This can be a 'safe' option if you're a little unsure about how much personal information you should share.
Interview coach Leah Lambart recommends using the elevator pitch approach. Use the opportunity to tell the interviewer why they should hire you! Highlight your most relevant experience, transferable skills, and key achievements.
2. Change stories
If there's one thing that's constant in procurement, it's change, from the Industry 4.0 technologies that will soon be upon us to procurement's necessary digital transformation and much more. There isn't a procurement function out there that doesn't have change on the horizon (or has already experienced it). For that reason, telling stories of how you've successfully managed change in interviews is absolutely critical.
To do so, here's what the experts recommend:
Katherine Hansen, PhD, says that the most essential part of describing change is to positively describe your attitude to it. While stability was once the goal of organisations, she says, now relentless change is constant. Interviewees that show that they embrace and successfully manage change will always start an interview on the right foot.
Beyond this, you should select a particular type of change to describe, she says. In procurement, there could be many that might have affected you, from adopting new technology, to a restructure or a major change in how you manage suppliers.
My Perfect Resume says that it's important to not focus too much on the change itself. Instead, focus on how you personally acted and the outcome of your actions.
3. Results stories
A new employer isn't hiring you to simply do a job. They want results, so it's important to frame all answers in your interview as a story that shows that your skills, experience and actions directly lead to these results.
There are a number of formulas you can use to do this:
The CCAR method: Using this storytelling formula, you first describe the Context, and then the Challenge, Action, and finally, the Result. For example, in a procurement situation, you could say that finance had asked you to extend payment terms. The challenge was how this would affect suppliers. As a result, you negotiated more a compromise between finance and your suppliers, and the result was that you ended up securing an even bigger discount.
The SMART method: Using this formula, you describe the Situation with Metrics, and then describe your Actions, the Result, and then Tie this back to the original situation. For example, you might have set out to reduce the cost of transportation by setting up more local manufacturing. Your actions resulted in this occurring. To tie it back to the original metric, you ended up saving the organisation not just 5% but 5.5%.
There are many other storytelling formulas you can use. You can find more examples here.
Still not sure about how exactly to tell the best story and why it's so important? Join the incredible Gabrielle Dolan to learn how to engage people authentically through stories, the five types of stories you need to be telling, and much more at her exclusive session on 27 April from 2:00pm-3:00pm.
This session is for The Faculty Roundtable members only. Not a member? For more information, please contact [email protected].