13 must-read articles to kick-start your new year
Happy New Year! Looking for a way to ease yourself into 2023 and best prepare for the year ahead ? Then check out these must-read articles to help kick-start your brain.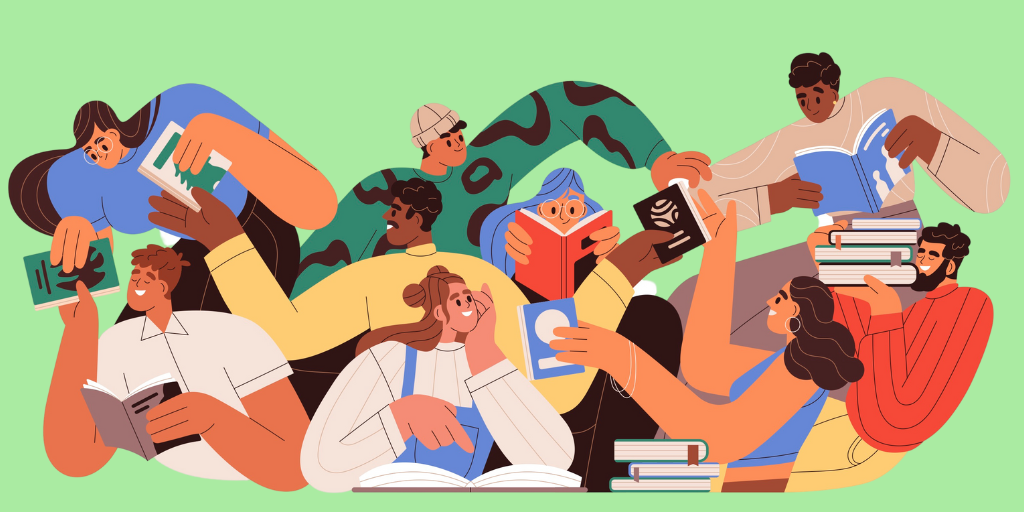 The carols are barely over, and the new year party is still fresh in your mind. But it's time to get back to work, and we want to help you start 2023 right.
From personal resolutions to supplier relationship management, putting the focus on ESG and the future of procurement and AI – these are the topics we think are going to shape 2023 – so it's time to start thinking about them now.
Personal objectives are a great way to kickstart your year. Here, we look at our top five things procurement professionals should achieve this year.
As we all know, procurement stretches far beyond simply purchasing goods and services. At its core, your role is ensuring smooth business continuity all year round – no matter what problems the supply chain throws up. This comes down to doing your market research, evaluating vendor suitability, negotiating contracts and mitigating risk.
As we enter 2023, we've sat down to think about how we can make the most of our positions to promote sustainable values this year.
Eaten too many mince pies and feeling bummed about the year ahead? Recharge and reinvigorate your role by following our top 5 New Year's Resolutions.
Many people set personal new year resolutions but have you considered setting new resolutions for your career?
Think you're ready for your next shot at promotion? Make sure you have these focus areas covered to see if you could pass the test.
With the procurement recruitment market hotter than ever it's time to get ahead of the pack and ensure you remain the cool, calm procurement superstar that you are. Read on for our top 5 tips for you to brush up on ahead of your next shot at promotion.
AI might be seen as the panacea, or cure-all, for keeping up in a complicated global market. But, as with everything, there are negatives to its implementation.
Many businesses of all sizes have embraced a range of technologies as part of their digital transformation efforts in order to compete successfully in an increasingly complicated global market. Artificial Intelligence is a true performance lever that is currently being employed in a variety of businesses and professions, but it still has a lot of room for growth.
Procurement is making the push for supply chain diversity – but there's room for improvement. No more excuses – here's why ensuring diversity into your business needs to be a priority.
Supply chain diversity isn't always so simple, though, with numerous companies have recently been accused of 'blackwashing' in order to secure government contracts. It is of critical importance, therefore, to incorporate Indigenous suppliers into your organisation with genuineness and respectful practices.
Feel like your organisation could be doing more in its sustainability efforts? The good news is you can make an impact…even if you aren't the boss!
Everyone is aware what climate change means for the planet and individuals and organisations are starting to make changes to reduce their own impact. Our recent research with Procurious found that, across the globe, the motivation for sustainability has changed and the top two priorities for investing in supply chain sustainability today are to make a positive impact on the environment and society.
Even as an experienced pro, it can be hard to make the most of your time at a conference.
Conferences. Whether you love them or hate them, they are an inevitable – and also extremely valuable – part of all of our professional lives. But how do we make the most of them?
If you're not a networking pro (and let's be honest, who is, really?) conferences can feel a little intimidating. But not to worry, here are five ways to make the most of them, regardless of how confident you are.
Speaking on conferences – check out our guide to this year's Procurement & Supply Chain networking & learning events.
We've all heard about why we should be sourcing ethically. But what exactly is it? And how, as a procurement professional, do you know you're doing it right?
The movement to ethical and sustainable sourcing has grown exponentially in recent years, with more people prepared to pay more for products and services that can truly be classed as ethical and sustainable.
Understanding ethical sourcing in the supply chain is no easy task! So we've put together an 'ethical sourcing audit', outlining some key things to look for, so you know for certain.
Change is inevitable – but one thing should remain constant: good relationships with your suppliers.
The mounting constraints on supply chains – the pandemic, shortages, inflation, geo-political conflict, and more – have emphasised the importance of early visibility and the ability to adapt and evolve in real-time to stay ahead. But according to McKinsey & Co, only 21% of companies have visibility beyond their tier-one suppliers, while only 2% of companies have visibility into tier-three.
Here's why you should get to know your suppliers sooner rather than later.
Is your organisation one of the quarter of all who haven't set up a modern slavery initiative? Don't worry, it's never too late.
Procurious teamed up with Avetta to survey procurement and supply chain professionals and benchmark ethical sourcing strategies and gaps globally. We found that, alarmingly, 26% of companies have not yet established or implemented any processes for identifying and eliminating modern slavery from their supply chain. Less than half have established processes.
Why aren't more companies taking action? If you fall into this group – or, if you have an existing program but haven't revisited your strategy in a while – it's time to act.
The spotlight is on you and now's the time to land that critical message – are you up to it?
In the moments that really matter — moments of change, transition, uncertainty and challenge — people aren't just looking for something to inform them, they are looking to someone who will lead them. In these moments it's vital to understand how to make your message count.
Of course we want to know the tips and tricks, the tactics and tools that can help us, but it's just as important to zoom out and understand the bigger picture. How is important, but equally critical is who you are as a leader and what you have to communicate. At the intersections of these three elements are three big obsessions for leaders and communicators.
Whether you're a procurement pro with decades of experience or you're just starting out in the profession – everyone should take some time to get back to the foundations of what we do.
In our 'Back To Basics' series, we'll be doing just that – deep diving on the core ideas and activities that underpin Procurement to get you thinking and learning. First up – strategic procurement.
Breaking news – supply chain disruptions are no longer the top concern of procurement pros.
The bad news is inflation has taken its place, according to our our 'Procurement Under Pressure' Research report. The threat or promise of recession is on the horizon as well.
Feel like you've kicked off your new year at work in the right way? Don't forget you can also contribute to Procurious.com this year and share your knowledge with the Procurious community.