News
---
30/10/2018 14:58 | Share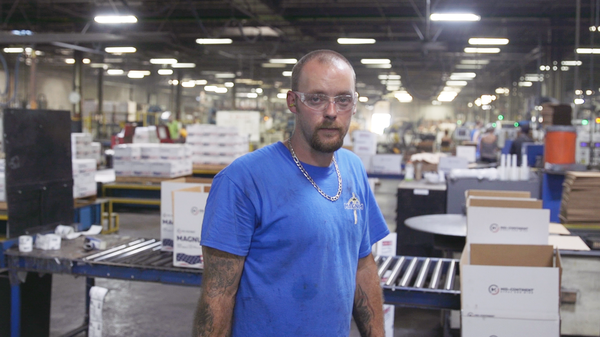 President Trump's steel tariffs may force America's largest nail manufacturer out of business. Despite an uncertain future, many factory workers there say they still support the president.
(Image credit: NPR)

30/10/2018 12:57 | Share
An old saying sums up the data skills of most HR professionals: "The shoemaker's children go barefoot."
In today's tightening labor market, HR leaders must work relentlessly to develop and recruit people who advance digital transformation across their organizations. Yet most have struggled to advance their own digital competencies. This neglect has hindered their ability to leverage data into talent strategies that can help transform their businesses.
We base this claim about HR's digital skills gap on the results of our latest global leadership survey. Co-produced by our three organizations, the survey gauged nearly 28,000 business leaders across industries about the state and trajectory of leadership. Among the findings: On average, HR leaders lag far behind other professionals in their ability to operate in a highly digital environment and use data to guide business decisions.
It comes as no surprise that this skills gap has spurred a credibility gap between HR professionals and their colleagues. Only 11% of business leaders trust HR to use data to anticipate and help them fill their talent needs. When we last fielded the same survey three years prior, 20% of business leaders felt that way — still a low number, but nearly twice what it is today.
Finding ways to improve HR's digital acumen and data skills can challenge even the most well-resourced companies. HR leaders can start by upskilling their teams in areas that impact two critical business outcomes: building bench strength and tying HR metrics to financial success. To achieve both, companies can support their HR leaders in taking these steps:
Forge internal partnerships. At most companies, other departments use data and technology in ways that HR could apply to their own work. For example, HR can work with marketing for guidance on search engine optimization (SEO), a skill that can help HR improve its recruitment efforts. They can also consider partnering with colleagues proficient in finance technology for guidance about blockchain, a technology capable of transforming how HR stores and verifies private employee data. Such internal collaborations may not only help HR attain new skills, but also help to foster a data-driven culture across the organization.
Map talent analytics to business outcomes. HR should learn how to tie its data about people to performance and business outcomes. This process must begin with gathering data about the skills, capabilities, and behaviors of the existing leaders and workforce, often done through assessments. For example, a hospital seeking to improve patient safety might look to HR to discover that the highest rates of patient safety are tied to nurse units where supervisors showed specific behaviors, such as demonstrating empathy. By collecting data on employee skills and experience and tying it to business outcomes, HR can highlight key areas of risk and opportunity for the company.
Insight Center
Sponsored by Splunk

Help your employees be more data-savvy.
Develop data visualization skills. Simply collecting data and analyses won't help HR leaders advance their efforts unless they know how to leverage that data to influence others. One study found that when presenters supplemented their stories with visuals, audience members had around a 40% greater likelihood of taking the desired course of action versus those who received non-visual presentations. As such, HR should learn how to create graphical presentations of data. HR needs to get more proficient with sophisticated software programs such as Power BI, Tableau, or R Studio, all of which give visual context to data.
Implement leadership planning models. Beyond using data to highlight current talent trends and gaps, HR should use it to fuel predictions about future talent needs, especially for leadership positions. HR professionals should employ leadership planning models to map a business's long-term strategic plan to the leaders it will need to implement that plan. Leadership planning models enable HR to create data-driven projections for the quantity of leaders needed, the skills they will require, and where they will be located. On an ongoing basis, these models can compare the leadership talent it has against what it needs. As such, HR can course-correct when necessary by revising or shifting its priorities among hiring, development, and performance-management systems.
Taking these four initial steps can yield big dividends. Our research shows that companies excelling in using data and analytics to drive their talent strategy are more than six times more likely to have a strong leadership bench. Moreover, those with the strongest digital leadership capabilities outperform their peers by 50% in a financial composite of earnings and revenue growth.
And when HR executives use their digital savviness to advance their companies, they often move up themselves as a result. We found that HR professionals who leverage advanced analytics are over six times more likely to have opportunities to climb the corporate ladder.
Today, unemployment stands at the lowest level in nearly five decades. As the economy continues growing and Baby Boomers retire in droves, the labor market will further tighten and increase the pressure on HR. These demographic and economic dynamics will push HR to be better, faster, and smarter about how it finds and develops the talent their organizations will need to execute their business strategy. Investing in developing HR's data and technology skills should be a top priority if companies want to win the war for talent.
30/10/2018 12:57 | Share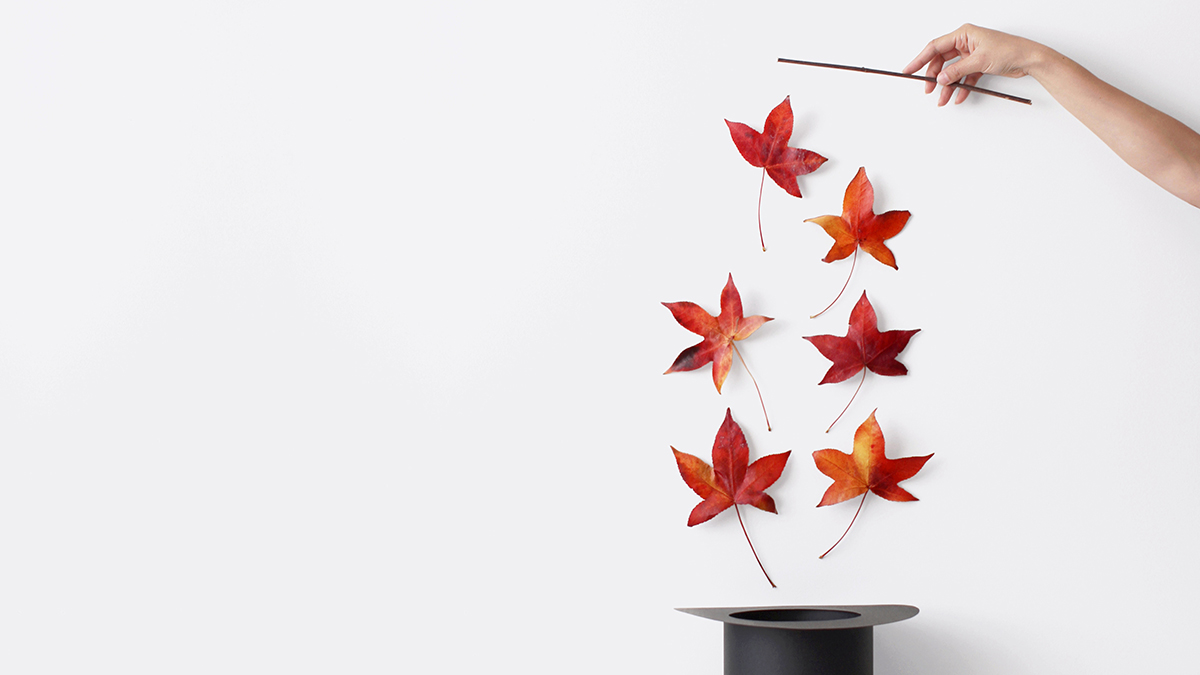 "First, let's fire all the managers" said Gary Hamel almost seven years ago in Harvard Business Review. "Think of the countless hours that team leaders, department heads, and vice presidents devote to supervising the work of others."
Today, we believe that the problem in most organizations isn't simply that management is inefficient, it's that the role and purpose of a "manager" haven't kept pace with what's needed.
For almost 100 years, management has been associated with the five basic functions outlined by management theorist Henri Fayol: planning, organizing, staffing, directing, and controlling.
These have become the default dimensions of a manager. But they relate to pursuing a fixed target in a stable landscape. Take away the stability of the landscape, and one needs to start thinking about the fluidity of the target. This is what's happening today, and managers must move away from the friendly confines of these five tasks. To help organizations meet today's challenges, managers must move from:
Drucker Forum 2018
Directive to instructive: When robots driven by artificial intelligence (AI) do more tasks like finish construction or help legal professionals more efficiently manage invoices, there will be no need for a supervisor to direct people doing such work. This is already happening in many industries — workers are being replaced with robots, especially for work that is more manual than mental, more repetitive than creative.
What will be needed from managers is to think differently about the future in order to shape the impact AI will have on their industry. This means spending more time exploring the implications of AI, helping others extend their own frontiers of knowledge, and learning through experimentation to develop new practices.
Jack Ma, co-founder of the Alibaba Group in China, recently said, "Everything we teach should be different from machines. If we do not change the way we teach, 30 years from now we will be in trouble." Ma is referring to education in the broadest sense, but his point is spot on. Learning, not knowledge, will power organizations into the future; and the central champion of learning should be the manager.
Restrictive to expansive: Too many managers micromanage. They don't delegate or let direct reports make decisions, and they needlessly monitor other people's work. This tendency restricts employees' ability to develop their thinking and decision making — exactly what is needed to help organizations remain competitive.
Managers today need to draw out everyone's best thinking. This means encouraging people to learn about competitors old and new, and to think about the ways in which the marketplace is unfolding.
Exclusive to inclusive: Too many managers believe they are smart enough to make all the decisions without the aid of anyone else. To them, the proverbial buck always stops at their desks. Yet, it has been our experience that when facing new situations, the best managers create leadership circles, or groups of peers from across the firm, to gain more perspective about problems and solutions.
Managers need to be bringing a diverse set of thinking styles to bear on the challenges they face. Truly breakaway thinking gets its spark from the playful experimentation of many people exchanging their views, integrating their experiences, and imagining different futures.
Repetitive to innovative: Managers often encourage predictability — they want things nailed down, systems in place, and existing performance measures high. That way, the operation can be fully justifiable, one that runs the same way year in and out. The problem with this mode is it leads managers to focus only on what they know — on perpetuating the status quo — at the expense of what is possible.
Organizations need managers to think much more about innovating beyond the status quo – and not just in the face of challenges. Idris Mootee, CEO of Idea Couture Inc., could not have said it better: "When a company is expanding, when a manager starts saying 'our firm is doing great', or when a business is featured on the cover of a national magazine – that's when it's time to start thinking. When companies are under the gun and things are falling apart, it is not hard to find compelling reasons to change. Companies need to learn that their successes should not distract them from innovation. The best time to innovate is all the time."
Problem solver to challenger: Solving problems is never a substitute for growing a business. Many managers have told us that their number one job is "putting out fires," fixing the problems that have naturally arisen from operating the business. We don't think that should be the only job of today's manager. Rather, the role calls for finding better ways to operate the firm — by challenging people to discover new and better ways to grow, and by reimagining the best of what's been done before. This requires practicing more reflection — to understand what challenges to pursue, and how one tends to think about and respond to those challenges.
Employer to entrepreneur: Many jobs devolve into trying to please one's supervisor. The emphasis on customers, competitors, innovations, marketplace trends, and organizational performance morphs too easily into what the manager wants done today — and how he or she wants it done. Anyone who has worked for "a boss" probably knows the feeling.
The job of a manager must be permanently recast from an employer to an entrepreneur. Being entrepreneurial is a mode of thinking, one that can help us see things we normally overlook and do things we normally avoid. Thinking like an entrepreneur simply means to expand your perception and increase your action — both of which are important for finding new gateways for development. And this would make organizations more future facing — more vibrant, alert, playful — and open to the perpetual novelty it brings.
We want managers to become truly human again: to be people who love to learn and love to teach, who liberate and innovate, who include others in the process of thinking imaginatively, and who challenge everyone around them to create a better business and a better world. This will ensure that organizations do more than simply update old ways of doing things with new technology, and find ways to do entirely new things going forward.

30/10/2018 12:57 | Share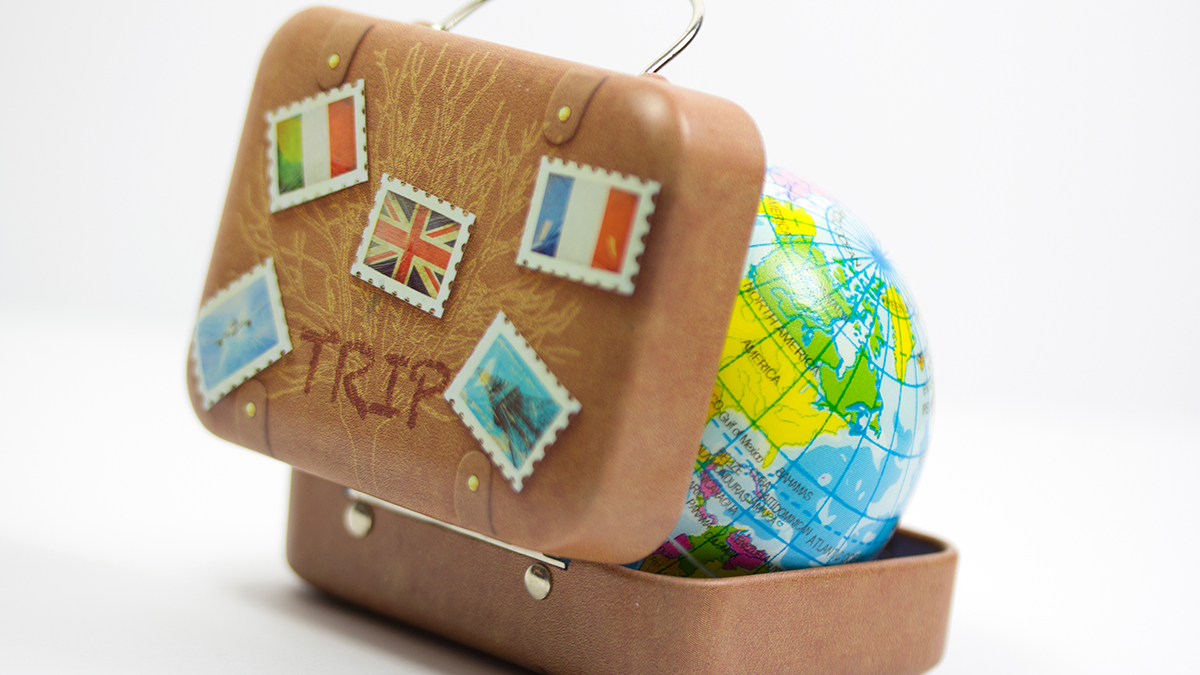 It has been well documented that immigrants contribute disproportionately to entrepreneurship. This is true both in the United States, where they represent 27.5% of all entrepreneurs but only 13% of the population, and in many other countries around the world.
On average, immigrants contribute twice as much to U.S. entrepreneurship as native-born citizens do. But immigrants aren't just creating more businesses; they're creating more successful ones. A Harvard Business school study comparing immigrant-founded businesses to native-founded ones showed that immigrant-founded companies perform better in terms of employment growth over three- and six-year time horizons. The authors of the study, William R. Kerr and Sari Pekkala Kerr, conclude that immigrant-led companies grow at a faster rate and are more likely to survive long term than native-led companies are.
Why is this the case? Researchers are not completely sure, but as William Kerr has said, "The very act of someone moving around the world, often leaving family behind, might select those who are very determined or more tolerant of business risk." It's important to highlight that not all immigrants or non-immigrants are the same, and there is obviously a tremendous amount of variability between individuals. However, many of the qualities that would seem to make immigrants more likely to succeed in building their own businesses are reasons you should consider hiring them to help build yours.
A growth mindset
Success in today's business environment requires having a "growth mindset." A person with a growth mindset believes their talents are not stagnant. They believe they can do more by working hard, coming up with good strategies, and taking input from others. Such people achieve more than individuals with a fixed mindset, who tend to think they were born only with certain innate talents, which are unlikely to change.
A concept closely related to that of "growth mindset" is that of an "immigrant mindset." People who are willing to uproot their lives in search of something better are the types of people who are determined to make change happen themselves. To migrate to a new country also takes a high level of confidence in one's ability to change and a high level of tolerance for uncertainty. More importantly, they believe in their ability to figure things out and adapt once they get there.
Being unafraid of new challenges and proactively reaching for them is extremely important for long-term business survival. Those companies that do not continually innovate and adapt along with advances in technology and changes in society eventually see their products or services fade in importance. Meanwhile, competitors, or simply new and better ways of working, replace them. Growth demands that businesses view change as imperative, not optional. Immigrants, who are veterans of change, would appear to be likely to help businesses remain competitive and thrive.
Adaptability
It requires adaptation skills to survive, let alone to thrive, in a new place. When you're in a brand new culture, and especially if you're learning a new language, the need for change isn't a one-off, but rather a continual daily requirement. This is why even immigrants who might have come from wealthy or privileged backgrounds in their home country tend to quickly lose any sense of entitlement. Adapting can be a painful and difficult process, one that takes place on an ongoing basis. It forces a reexamination of the familiar and requires a person to make changes to how they think and act.
Dharmesh Shah, founder and CTO at HubSpot and an immigrant to the United States, writes about many of the changes he made on an ongoing basis in order to fit in, from getting rid of his accent, to changing his appearance, and even temporarily changing his name to David.
Here too, immigrants may offer a benefit for employers. Businesses are increasingly finding that rapid adaptation is necessary for success in today's competitive environment. Hiring immigrants may help you build the organizational muscle of adaptability that will enable your company to be more receptive to, and act upon, the continual change that is required of businesses today.
Diversity and inclusion
Immigrants usually improve a company's ethnic and linguistic diversity, and they also bring a plethora of unique experiences, backgrounds, and knowledge to the workplace. And companies are paying attention to research finding that firms with more diverse people on staff have healthier financial performance, largely because non-homogenous teams tend to outperform teams with lots of similar people.
But hiring a more diverse workforce is only half the equation. Without giving people equal chances to participate and truly integrating them into all aspects of the business, teams won't reach a state of high performance very quickly, and the unique aspects of individuals won't be leveraged to the highest degree. This is where inclusivity comes in.
Immigrants know what it feels like to be an outsider. Throughout my career, I have noticed that the people on my teams who have either immigrated to a new country or spent extensive time living abroad are highly sensitized to the fact that others might not feel included. They tend to be more inclined to promote an inclusive way of working than employees without this experience. They are also more aware that others might contribute different experiences from their own. So, they tend to be more willing to hear voices that might otherwise go unheard in a business environment. Because they have experienced what it's like to be different first-hand, they can also be more likely to be in tune with the realities of discrimination, both blatant and the more pervasive subtle kind. This, in turn, may make them eager to help prevent their colleagues from experiencing it.
Global readiness
One of the most frequently overlooked benefits that immigrants bring to a business context is that they have international experience. Knowledge of other cultures and languages might not seem critical for a business that isn't yet selling outside of its home country, but in order to keep growing, nearly every business hits a point at which they need to expand beyond borders. And today, with most businesses having an online presence, they are global from day one.
Most companies are not prepared to handle global business from day one. They orient their firm around the needs of their home market alone. And when they do go global, it's usually a painful process filled with plentiful organizational learning and growing pains.
People who bring experience from a different country and cultural context may be more likely to prevent a company from having to deal with such pains, while accelerating the company's organizational learning about how to become a global company. In my role at HubSpot, leading international expansion and strategy for the company, I've found that many of the employees who have immigration experience tend to think about potential international challenges much earlier. They're not just thinking about the markets you're in now and the customers have today. They have a more global outlook on life itself, and they bring this perspective to their daily work. They design processes and do their work in a way that prevents global friction later on as the business grows into new markets.
Integrate Cross-Border Experience into Your Business
Here are some practical ways to make sure that your company is recruiting adaptive people with a growth mindset and cross-cultural experiences:
Invest in mobility and immigration expertise. Often, candidates who have immigrated might require additional support to ensure compliance with laws and regulations, especially where visas and work requirements are concerned. Make sure your legal team can support you with the ability to advise on the specifics in this area.
Add international or cross-cultural experience to your recruiting priorities. Clearly explain your priorities to your recruiting team. They can help add international experience as a desired quality in job descriptions, screening tools, and so on. You can also tell them to look for people who were born in your home country, but spent a good part of their lives living abroad or have other cross-cultural experience.
Flag people who know multiple languages. It's not always easy to tell if someone came to your country from another just by looking at their resume, especially if they obtained higher education once they got here. Professional profiles, such as LinkedIn, enable you to filter by language to quickly find people with international experience. Also, consider adding language expertise to your existing systems, so that you can identify employees who might already have this without their managers being aware.
Keep an eye out for candidates with an adaptive mindset. You don't have to be an immigrant to demonstrate many of the qualities that make immigrants successful in business. Give consideration to employees who don't shy away from change and have a track record of choosing the foreign over the familiar. Look for people who have made major career pivots, have overcome unusual or significant challenges, or otherwise show signs of willingness to explore uncharted territory while adapting and thriving in the process.
Encourage employees to obtain international experience. If you have offices outside your home country, consider creating incentives for employees to spend more time in those offices. The expenses can add up, but nothing replaces the value of living and working in another country, no matter how long, to help them contribute in a more meaningful way to your business, especially if international business is a key part of fueling your overall global growth.

30/10/2018 12:57 | Share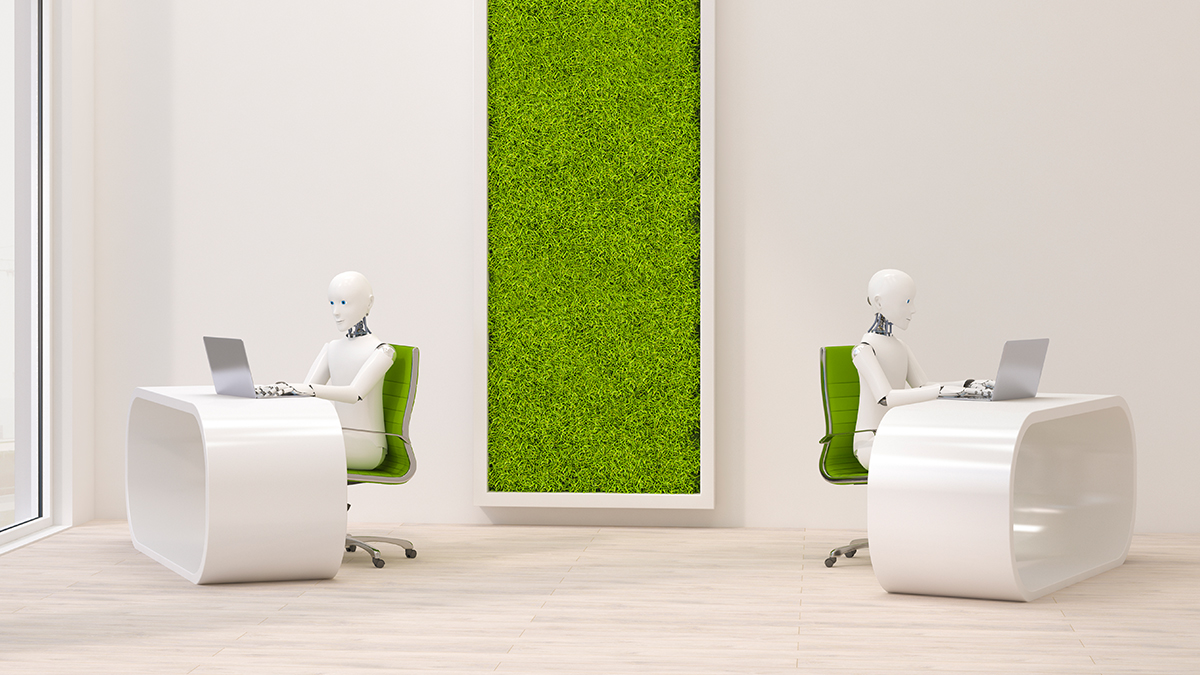 Many companies have jumped on the "big data" bandwagon.  They're hiring data scientists, mining employee and customer data for insights, and creating algorithms to optimize their recommendations.  Yet, these same companies often assume that customers are wary of their algorithms — and they go to great lengths to hide or humanize them.
For example, Stitch Fix, the online shopping subscription service that combines human and algorithmic judgment, highlights the human touch of their service in their marketing.  The website explains that for each customer, a "stylist will curate 5 pieces [of clothing]."  It refers to its service as "your partner in personal style" and "your new personal stylist" and describes its recommendations as "personalized" and "handpicked."  To top it off, a note from your stylist accompanies each shipment of clothes.  Nowhere on the website can you find the term "data-driven," even though Stitch Fix is known for its data science approach and is often called the "Netflix of fashion."
It seems that the more companies expect users to engage with their product or service, the more they anthropomorphize their algorithms.  Consider how companies name their virtual assistants like Siri and Alexa.  And how the creators of Jibo, "the world's first social robot," designed an unabashedly adorable piece of plastic that laughs, sings, has one cute blinking eye, and moves in a way that mimics dancing.
But is it good practice for companies to mask their algorithms in this way? Are marketing dollars well-spent creating names for Alexa and facial features for Jibo? Why are we so sure that people are put off by algorithms and their advice?  Our recent research questioned this assumption.
The power of algorithms
First, a bit of background.  Since the 1950s, researchers have documented the many types of predictions in which algorithms outperform humans.  Algorithms beat doctors and pathologists in predicting the survival of cancer patients, occurrence of heart attacks, and severity of diseases.  Algorithms predict recidivism of parolees better than parole boards.  And they predict whether a business will go bankrupt better than loan officers.
According to anecdotes in a classic book on the accuracy of algorithms, many of these earliest findings were met with skepticism.  Experts in the 1950s were reluctant to believe that a simple mathematical calculation could outperform their own professional judgment.  This skepticism persisted, and morphed into the received wisdom that people will not trust and use advice from an algorithm.  That's one reason why so many articles today still advise business leaders on how to overcome aversion to algorithms.
Do we still see distrust of algorithms today?
In our recent research, we found that people do not dislike algorithms as much as prior scholarship might have us believe.  In fact, people show "algorithm appreciation" and rely more on the same advice when they think it comes from an algorithmic a person.  Across six studies, we asked representative samples of 1,260 online participants in the U.S. to make a variety of predictions. For example, we asked some people to forecast the occurrence of business and geopolitical events (e.g., the probability of North America or the EU imposing sanctions on a country in response to cyber attacks); we asked others to predict the rank of songs on the Billboard Hot 100; and we had one group of participants play online matchmaker (they read a person's dating profile, saw a photograph of her potential date, and predicted how much she would enjoy a date with him).
In all of our studies, participants were asked to make a numerical prediction, based on their best guess.  After their initial guess, they received advice and had the chance to revise their prediction.  For example, participants answered: "What is the probability that Tesla Motors will deliver more than 80,000 battery-powered electric vehicles (BEVs) to customers in the calendar year 2016?" by typing a percentage from 0 to 100%.
When participants received advice, it came in form of another prediction, which was labeled as either another person's or an algorithm's.  We produced the numeric advice using simple math that combined multiple human judgments.  Doing so allowed us to truthfully present the same advice as either "human" or "algorithmic."  We incentivized participants to revise their predictions — the closer their prediction was to the actual answer, the greater their chances of receiving a monetary bonus.
Then, we measured how much people changed their estimate, after receiving the advice.  For each participant, we captured a percentage from 0% to 100% to reflect how much they changed their estimate from their initial guess.  Specifically, 0% means they completely disregarded the advice and stuck to their original estimate, 50% means they changed their estimate halfway toward the advice, and 100% means they matched the advice completely.
To our surprise, we found that people relied more on the same advice when they thought it came from an algorithm than from other people.  These results were consistent across our studies, regardless of the different kinds of numerical predictions.  We found this algorithm appreciation especially interesting as we did not provide much information about the algorithm.  We presented the algorithmic advice this way because algorithms regularly appear in daily life without a description (called 'black box' algorithms); most people aren't privy to the inner workings of algorithms that predict things affecting them (like the weather or the economy).
We wondered whether our results were due to people's increased familiarity with algorithms today.  If so, age might account for people's openness to algorithmic advice.  Instead, we found that our participants' age did not influence their willingness to rely on the algorithm.  In our studies, older people used the algorithmic advice just as much as younger people.  What did matter was how comfortable participants were with numbers, which we measured by asking them to take an 11-question numeracy test.  The more numerate our participants (i.e., the more math questions they answered correctly on the 11-item test), the more they listened to the algorithmic advice.
Next, we wanted to test whether the idea that people won't trust algorithms is still relevant today – and whether contemporary researchers would still predict that people would dislike algorithms.  In an additional study, we invited 119 researchers who study human judgment to predict how much participants would listen to the advice when it came from a person vs. algorithm.  We gave the researchers the same survey materials that our participants had seen for the matchmaker study.  These researchers, consistent with what many companies have assumed, predicted that people would show aversion to algorithms and would trust human advice more–the opposite of our actual findings.
We were also curious about whether the expertise of the decision-maker might influence algorithmic appreciation.  We recruited a separate sample of 70 national security professionals who work for the U.S. government.  These professionals are experts at forecasting, because they make predictions on a regular basis.  We asked them to predict different geopolitical and business events and had an additional sample of non-experts (301 online participants) do the same.  As in our other studies, both groups made a prediction, received advice labeled as either human or algorithmic, and then were given the chance to revise their prediction to make a final estimate.  They were informed that the more accurate their answers, the better their chances of winning a prize.
The non-experts acted like our earlier participants – they relied more on the same advice when they thought it came from an algorithm than a person for each of the forecasts.  The experts, however, discounted both the advice from the algorithm and the advice from people.  They seemed to trust their own expertise the most, and made minimal revisions to their original predictions.
We needed to wait about a year to score the accuracy of the predictions, based on whether the event had actually occurred or not. We found that the experts and non-experts made similarly accurate predictions when they received advice from people, because they equally discounted that advice.  But when they received advice from an algorithm, the experts made less accurate predictions than the non-experts, because the experts were unwilling to listen to the algorithmic advice. In other words, while our non-expert participants trusted algorithmic advice, the national security experts didn't, and it cost them in terms of accuracy. It seemed that their expertise made them especially confident in their forecasting, leading them to more or less ignore the algorithm's judgment.
Another study we ran corroborates this potential explanation.  We tested whether faith in one's own knowledge might prevent people from appreciating algorithms. When participants had to choose between relying on an algorithm or relying on advice from another person, we again found that people preferred the algorithm.  However, when they had to choose whether to rely on their own judgment or the advice of an algorithm, the algorithm's popularity declined. Although people are comfortable acknowledging the strengths of algorithmic over human judgment, their trust in algorithms seems to decrease when they compare it directly to their own judgment. In other words, people seem to appreciate algorithms more when they're choosing between an algorithm's judgment and someone else's than when they're choosing between an algorithm's judgment and their own.
Other researchers have found that the context of the decision-making matters for how people respond to algorithms.  For instance, one paper found that when people see an algorithm make a mistake, they are less likely to trust it, which hurts their accuracy.  Other researchers found that people prefer to get joke recommendations from a close friend over an algorithm, even though the algorithm does a better job.  Another paper found that people are less likely to trust advice from an algorithm when it comes to moral decisions about self-driving cars and medicine.
Our studies suggest that people are often comfortable accepting guidance from algorithms, and sometimes even trust them more than other people.  That is not to say that customers don't sometimes appreciate "the human touch" behind products and services; but it does suggest that it may be not be necessary to invest in emphasizing the human element of a process wholly or partially driven by algorithms. In fact, the more elaborate the artifice, the more customers may feel deceived when learning they were actually guided by an algorithm. Google Duplex, which calls businesses to schedule appointments and make reservations, generated instant backlash because it sounded "too" human and people felt deceived.
Transparency may pay off.  Maybe companies that present themselves as primarily driven by algorithms, like Netflix and Pandora, have the right idea.