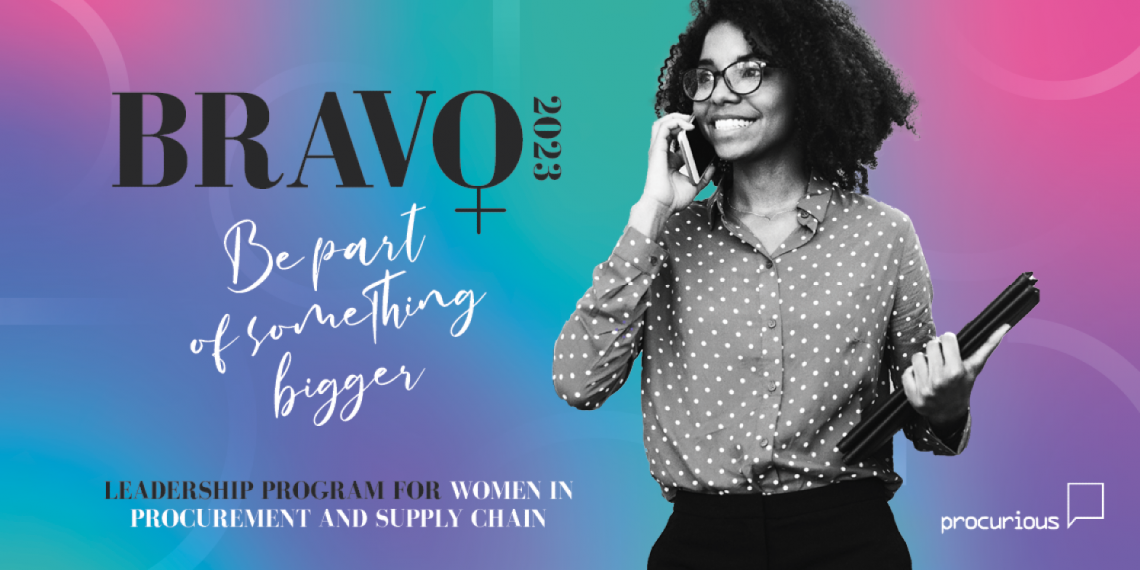 About Women in Procurement & Supply Chain
About Women in Procurement & Supply Chain
Type:
Procurements Categories/Industries
Welcome to the Women in Procurement & Supply Chain group – An open, free forum to empower, inspire, connect and celebrate women in our profession.
Join this group now to:-
See and to learn about what is happening with the Global BRAVO Leadership program before you become a member.
Share articles, news, opinions, experiences and discussion questions - contributions from ALL are welcome!
But if you're ready now to Be Part of Something Bigger....
Our Global BRAVO Leadership Program is an eight-month online membership program designed to help you unpack self-limiting beliefs, set professional goals, learn to negotiate the career you want and come to grips with the current rules of play at work.
To join the BRAVO Leadership Program go to:
APAC BRAVO Leadership Program
EMEA BRAVO Leadership Program
The Americas BRAVO Leadership Program