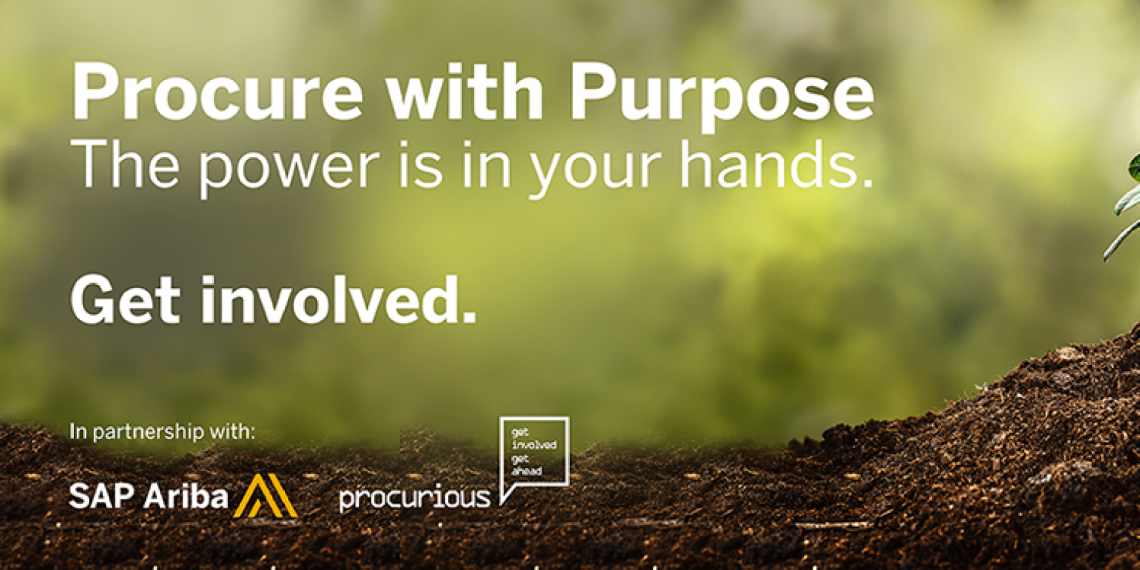 About Procure with Purpose
About Procure with Purpose
Procurious have partnered with SAP Ariba to create a global online group to collectively Procure with Purpose.
Through Procure with Purpose, we'll shine a light on the biggest issues – from Modern Slavery; to Minority Owned Business; and from Social Enterprises; to Environmental Sustainability – and on you – our customers - who are already driving exponential change.
Via the Procure with Purpose Group on Procurious you can: • Connect with other passionate, purpose-driven professionals and industry experts from around the world • Stay across the latest news and best practice case-studies • Access exclusive Procure with Purpose online events and resources • Showcase your stories, your work and your wins to the global procurement community
The power is in your hands. Get involved.
Terms & Conditions: Procure with Purpose is a Procurious and SAP Ariba partnership. By joining this Group, you agree that your Procurious profile URL can be shared with SAP Ariba who may contact you by email with details about relevant products and services.