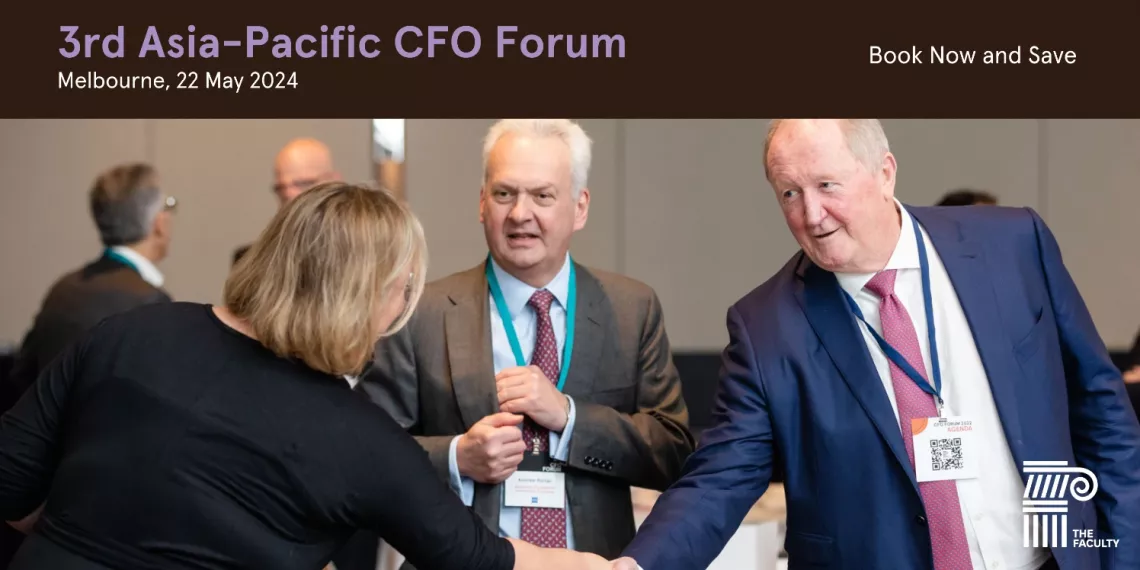 The 3rd Asia-Pacific CFO Forum
Register now for the 3rd Asia-Pacific CFO Forum and save!
The 3rd Asia-Pacific CFO Forum will be held on 22 May 2024. This is your chance to hear from the most innovative and compelling speakers and cutting-edge thought leaders alongside your peers.
In 2024, the CFO Forum will uncover opportunities, insights, and strategies for you while providing the opportunity to work, play, network, collaborate, and connect with other leaders.
Our Melbourne venue is yet to be confirmed. Previous venues have included Crown Melbourne and Sofitel Sydney Wentworth.
Register now and save!
Location
75-77 Flinders Ln, Melbourne VIC 3000, Australia