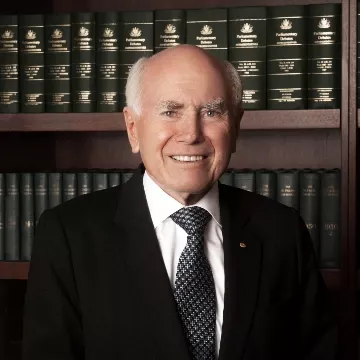 The Hon John Howard OM AC
John Winston Howard, born 26 July 1939, served as Australia's 25th Prime Minister between March 1996 and November 2007. He is the nation's second longest serving Prime Minister, was a Member of Parliament for 33 years, and was Treasurer in an earlier government. Under his leader
...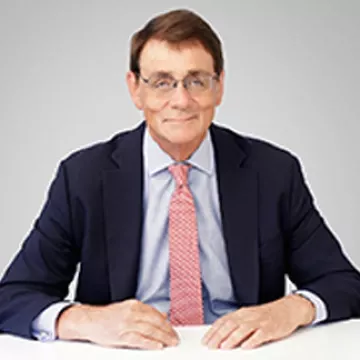 Bill Evans - Economist and Head of Research, Westpac
William (Bill) Evans is Westpac's economic spokesman. In 1991, Bill joined Westpac as the Chief Economist and Head of Research and is now responsible for all research the company undertakes. A graduate of Sydney University (BEc. Hons I and University Medal) and the London School
...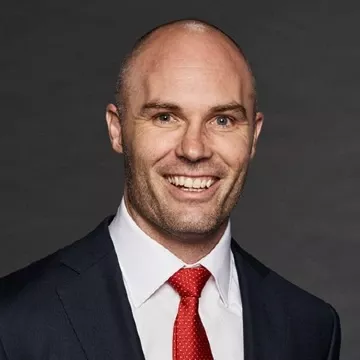 Tom Harley - CEO, Sydney Swans
First drafted to Port Adelaide but best known for his decorated career with Geelong, Tom Harley is a veteran of 198 AFL games. Appointed captain of Geelong in 2007, he led the team to three successive grand finals and two premierships, in 2007 and 2009. Holding a Bachelor of C
...
Mark Mathews - Champion Big Wave Surfer | International Key Note Speaker
As a highly sought after international speaker Mathews' surfer chill vibe and magnetic charisma, has graced the stages of leading companies world wide. From Google, Sony, Intel to MasterCard, he instantly captures audiences with his epic tales and spectacular surf footage. Throu
...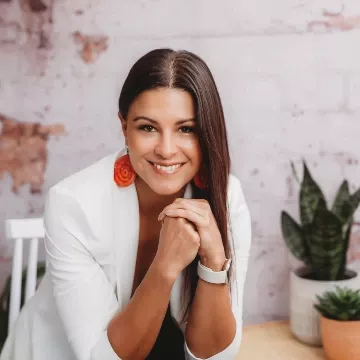 Kristal Kinsela - Indigenous Procurement Expert
Kristal is a proud Aboriginal woman, a descendant of both the Jawoyn and Wiradjuri nations. Kristal has more than 16 years' experience in education and training, organisational and workforce development, and supplier diversity working across Government, Corporate and Not-for-P
...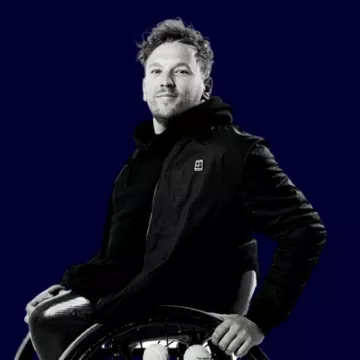 Dylan Alcott OAM - Australian of the Year 2022 | Paralympic gold medallist and world champion
Not many people can lay claim to being a Paralympic gold medallist and world champion whilst still being in their teenage years. Then again, there aren't many people like Dylan Alcott. In 2008, at the age of 17, Dylan was a member of the Australian wheelchair basketball team, Th
...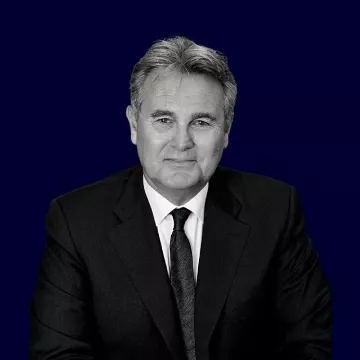 Bernard Salt AM - Futurist, Columnist, Business Advisor, Author
Bernard Salt is the man leading property investors, businesses and governments turn to when they need to understand future trends and demographics. A former partner at KPMG, Bernard specialises in the business implications of demographic and social change. He is a columnist with
...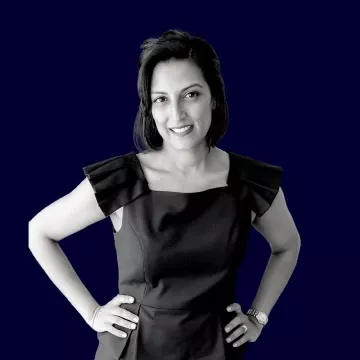 Div Pillay - CEO, MindTribes | Co-founder, Culturally Diverse Women (CDW)
Div Pillay is an experienced and respected diversity and inclusion practitioner, leader, researcher and advocate, for over 25 years. Her speciality focus is on race and cultural inclusion. Div leads, MindTribes and social enterprise, Culturally Diverse Women (CDW), working with b
...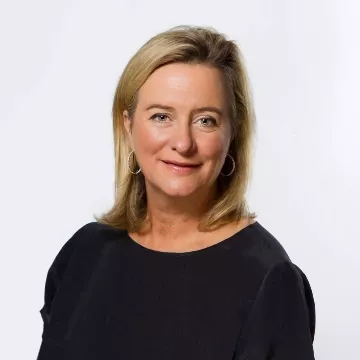 Tania Seary - Founding Chair, The Faculty, Procurious and The Source
Tania Seary is a leading procurement & supply chain entrepreneur and is recognised as one of the most influential members of the global procurement & supply chain profession. Throughout her career, Tania has been wholly committed to raising the profile of the procurement and sup
...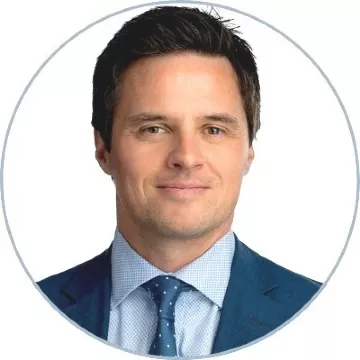 Rob Halsall - Executive Director, Procurement, Transport for New South Wales
An experienced business leader, Rob is the Executive Director, Procurement & CPO within Transport for New South Wales (TfNSW). Rob is an experienced business leader and Chief Procurement Officer, with extensive domestic and international experience working within leading Automoti
...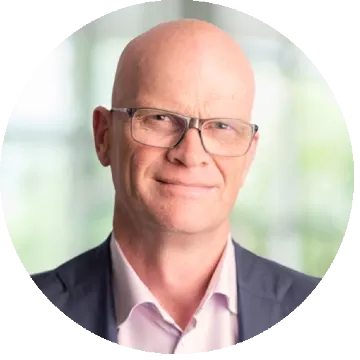 Dean Ireland - Partner, Maritana
Dean is a Partner of Maritana, based in Melbourne. Dean has been a Managing Partner in Australia for a global executive search firm where he worked for 15 years. He has for many years specialised in senior leadership appointments for Board, CEO's and C-suite roles. Dean began hi
...
Coretta Bessi - Executive
Coretta Bessi is an outspoken and highly respected Procurement thought leader. Her previous executive experience spans across the mining industry with BHP Billiton, heavy manufacturing with BlueScope Steel, telecommunications with Australia's National Broadband Network nbn and en
...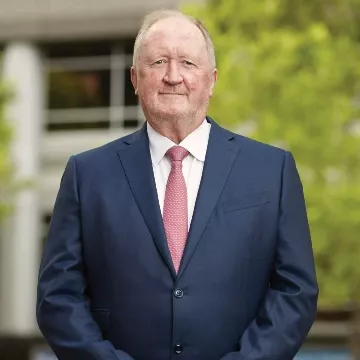 Chris Lynch - Board of Directors, Westpac | Former CEO | Former CFO
Chris Lynch was appointed to the Board of Westpac in September 2020. Chris served as CEO of Transurban before serving as CFO of Rio Tinto, based in London. He has served in a number of Senior Executive positions at BHP, including as Group President, Carbon Steel Materials and as
...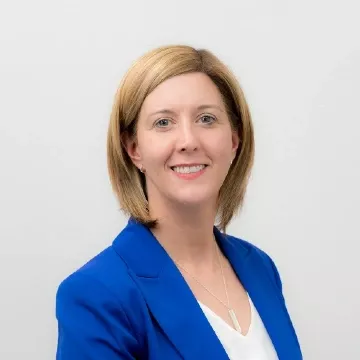 Lisa Williams - Executive Director, Corporate Services, V/Line
Lisa Williams has over 27 years' experience in International Business across Energy, IT, Financial Services, Insurance, Transport and Government. She is a renowned strategist, relationship manager, coach and mentor. In her current role as Executive Director, Corporate Services at
...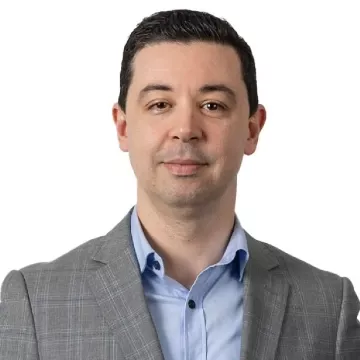 Henri Fadli - Executive Director, Head of Client Sourcing Asia Pacific, JLL
Henri leads JLL client sourcing teams across APAC to maximize profitability, growth and customer satisfaction. Since joining JLL in 2018 as Executive Director – Supply Chain & Procurement Australasia, Henri has transformed our Australia team to be industry leading - strengthening
...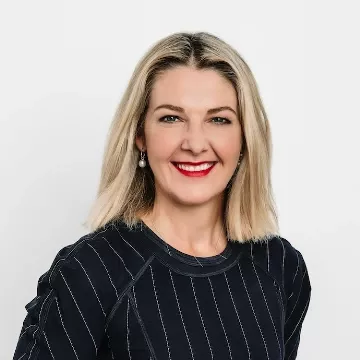 Suzanne Storrie - Non-Executive Director Executive Coach & Mentor Entrepreneur Farmer
Suzanne is a non-executive director, executive coach and mentor, entrepreneur and farmer. She currently serves on the boards of Jarden Australia and the Chris O'Brien Lifehouse. Previously she served on the Board of Surf Life Saving Australia (Chair, Surf Sports Australia and
...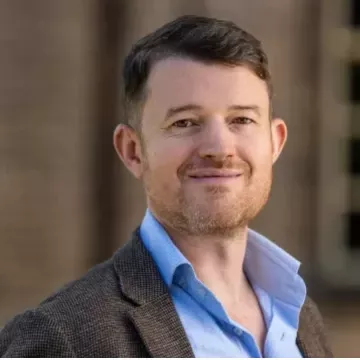 Chris Holmes - Vice-President of Spend Management, Portt
Chris is the Vice-President of Spend Management for Portt, an Advanced company, the award-winning, fastest growing provider of SaaS procurement, contract and supplier management products across Australia and New Zealand. As Portt's product visionary, Chris is responsible for how
...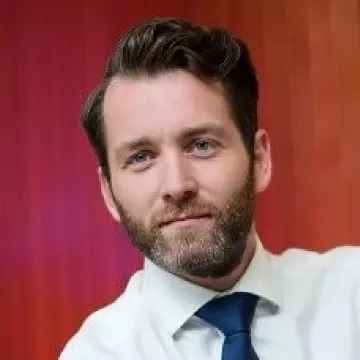 Ezra Clough - Head of Procurement, Cleanaway Waste Management
Ezra Clough is a passionate leader committed to driving positive change in his organisation and the world. Having commenced his career in IT, Ezra transitioned to Procurement and now leads Procurement for Australia's largest waste management company, Cleanaway. Across his care
...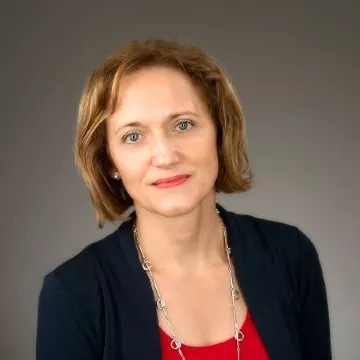 Margaret Pyrchla - Executive Manager Energy Transition & Sustainability (Acting), Western Power
Margaret Pyrchla – at present Margaret is the Acting Executive Manager Energy Transition & Sustainability at Western Power. Margaret is also an experienced non-executive board director who has held numerous roles on boards of small to medium not-for-profit organisations, professi
...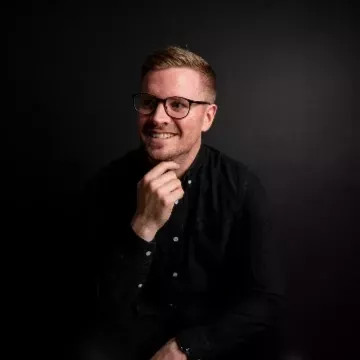 Shane Hatton - Author I Trainer I Coach
Shane is a Queenslander by birth, Melbournian by choice, curious by nature and creative at heart. He has spent the last decade developing remarkable leaders and teams. He is an expert in leader communication, blending his experience in business & psychology to help leaders commu
...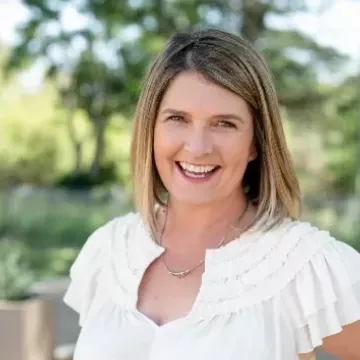 Sue Howse - CEO, The Human Collaborative
Director of independent consulting firm Black Diamond, Sue is a highly experienced, talent industry executive and thought leader with over 25 years' experience in Human Resources, Talent Strategy, Talent Management, Talent Acquisition and Contingent Workforce Solutions – locally
...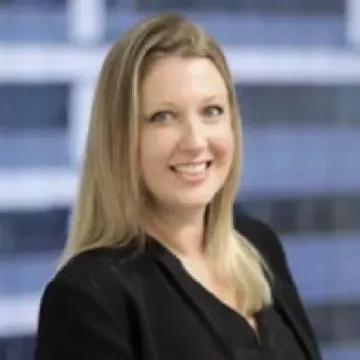 Louise Whitelaw - Head of Strategy Execution and Innovation, APAC, KellyOCG
Louise is the Head of Strategy Execution and Innovation at KellyOCG, APAC and spearheads the execution of the business strategic priorities in the region. In addition, she drives innovation and new products within customer solutions as well. Louise brings over 25 years of exper
...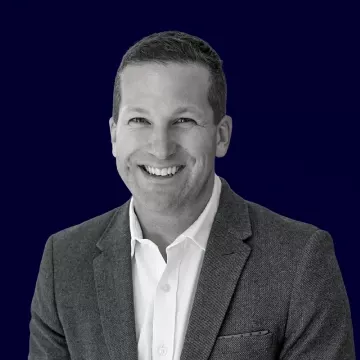 Pete Hamilton - Vice President and Managing Director, KellyOCG
Pete Hamilton is vice president and managing director, APAC region, of KellyOCG, a leading global advisor of talent supply chain strategies and the outsourcing and consulting practice of Kelly Services. Kelly is a global provider of workforce solutions, always thinking about what
...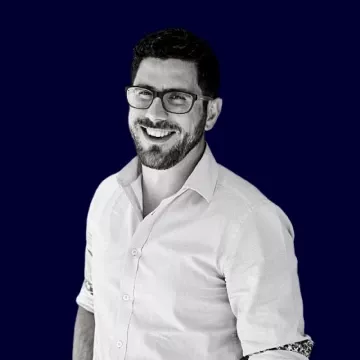 Rob Rossano - Leadership Coach, Phuel
With 15 years experience of facilitation, training and coaching, Rob is passionate about helping individuals, teams and organisations fulfil their potential. Having focused much of his professional experience in the areas of leadership development, sales enablement and personal
...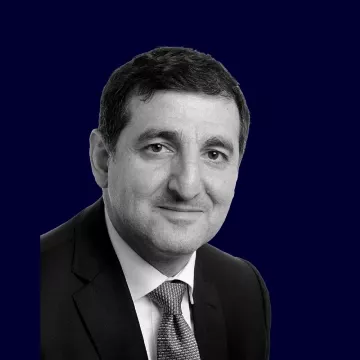 George Boubouras - Executive Director and Head of Research, K2 Asset Management
Over 25-years experience in the financial services industry as Portfolio Manager, Chief Investment Officer (CIO) and Managing Director (MD) at various global and domestic firms. He has managed the asset allocation process, investments (both direct and external multi-manager) acro
...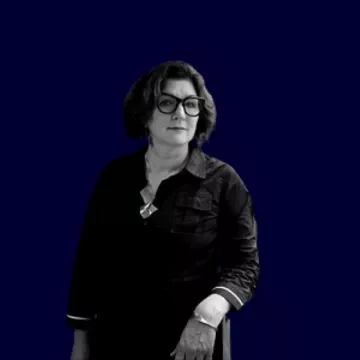 Fiona Allan - CEO, Opera Australia
Fiona Allan has been CEO of Opera Australia since November 2021. Prior to that she spent 18 years in the UK, as Artistic Director and CEO of Birmingham Hippodrome, CEO of Curve Theatre and Artistic Director of Wales Millennium Centre. In her time in the UK, she held many non-
...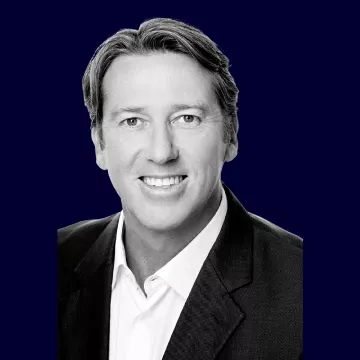 Glenn McGrath AM - One of Australia's greatest Cricketers | Chairman, McGrath Foundation
Regarded as one of the greatest cricketers of all time, Glenn McGrath AM achieved many milestones throughout his illustrious cricket career and through his role as Chairman of the McGrath Foundation. Glenn has won many awards, including the impressive Allan Border Medal 2000, Te
...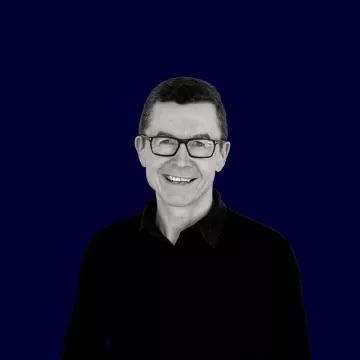 Lance Younger - CEO and Founder, ProcureTech
Lance is the CEO and Founder of ProcureTech, a digital platform focused on building the digital future of procurement. ProcureTech delivers digital procurement roadmaps through faster, smarter matching of corporates and digital procurement solutions, and is also home to the Procu
...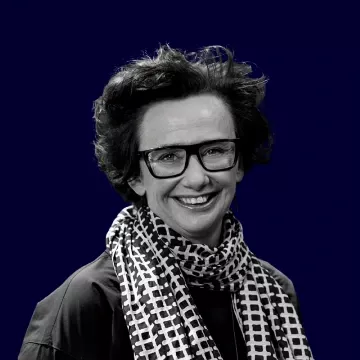 Virginia Lovett - Executive Director and Co-CEO, Melbourne Theatre Company
Virginia Lovett is the Executive Director and Co-CEO of Melbourne Theatre Company. Prior to this she was Executive Director of the Melbourne International Comedy Festival. A highly experienced and well-respected cultural leader, she successfully designed a range of strategic init
...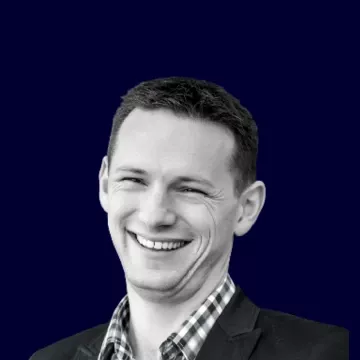 Matt Perfect - Principal, Impact Spender
Matt is an expert facilitator and coach, with over 15 years' experience in corporate, consulting and leadership development roles. He's particularly excited to return to the Roundtable, which he had the privilege of facilitating as a Principal Consultant with The Faculty for a nu
...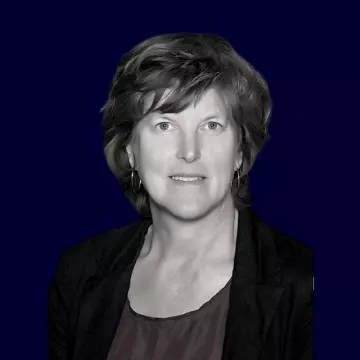 Sarah O'Brien - CEO, Sustainable Purchasing Leadership Council (SPLC)
Sarah O'Brien is CEO of the Sustainable Purchasing Leadership Council (SPLC), a nonprofit organization that convenes a global, collaborative community to enable purchasers to make meaningful, measurable, large-scale positive change in the world. Ms O'Brien is a longtime expert
...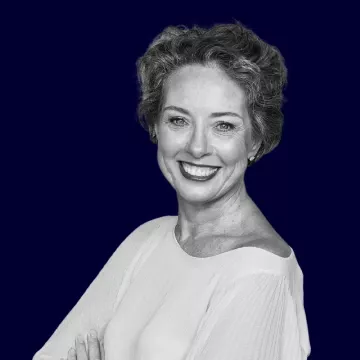 Andy Dinan - Founder, Mars Gallery and Andy Dinan Art Consulting
Andy is a gallery director and place making and public art specialist who is passionate about cultural diversity and opportunities for women in the arts. She founded and established MARS Gallery, a cutting-edge commercial gallery, in 2004, where she supports, exhibits, and prom
...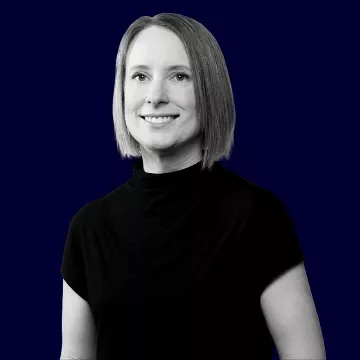 Jane Thompson - Managing Partner, McKinsey
Jane is Managing Partner of McKinsey's Perth office, and co-leader of McKinsey's Operations Practice in Australia and New Zealand. With nearly 20 years of working experience, Jane has worked across all aspects of operations, from performance improvement to organization, and suppl
...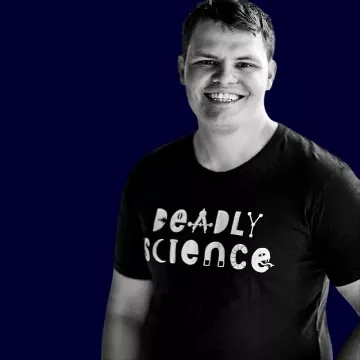 Corey Tutt - CEO and Founder, DeadlyScience
Corey Tutt is a proud Kamilaroi man and Young Australian of the Year for NSW 2020. He is the CEO and founder of DeadlyScience, which provides science resources, mentoring and training to over 180 remote and regional schools across Australia with a particular focus on Aboriginal a
...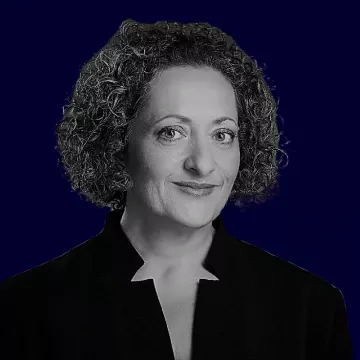 Estelle Lewis - Head of Strategic Partnerships, IKON Services Aust
From a degree in Law and a background in recruitment to a decade in facilities industry with IKON spanning operations, strategic business development and critical key account management roles, Estelle Lewis heads IKONs Strategic Partnerships. Estelle works with large scale client
...