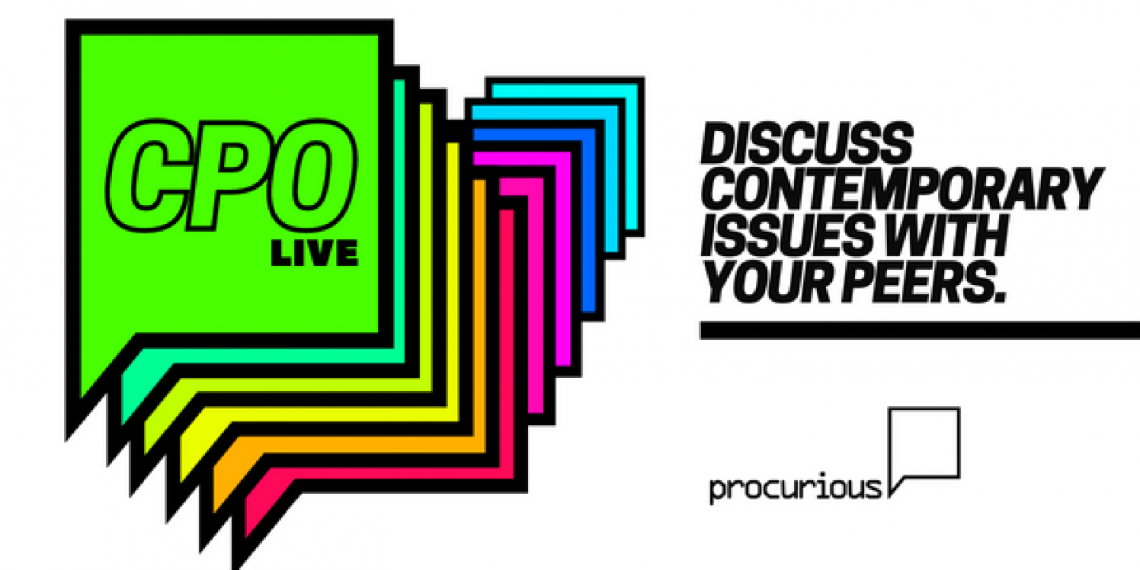 Procurious CPO Live
Procurious CPO Live unites Procurement's best and brightest for unparalleled professional development opportunities through thought-provoking presentations and the opportunity to discuss and develop current ideas.
Bringing together senior procurement leaders at different stages but on the same journey, allowing them to challenge and be challenged, our CPO Live includes outsider thinking and insider expertise, best practice, industry experience, opportunities to drive innovation and ultimately deliver efficiencies in organisations.
In collaboration with Jaegger, CPO Live offers a chance to connect, collaborate and compare with your peers. Packed with ideas and opportunities to discuss current issues with fellow senior procurement leaders, come away feeling informed and inspired but also challenged in new ways of pushing yourself and your team to go to that next level.
Sponsors
The companies that are making this event possible are:

View all sponsors