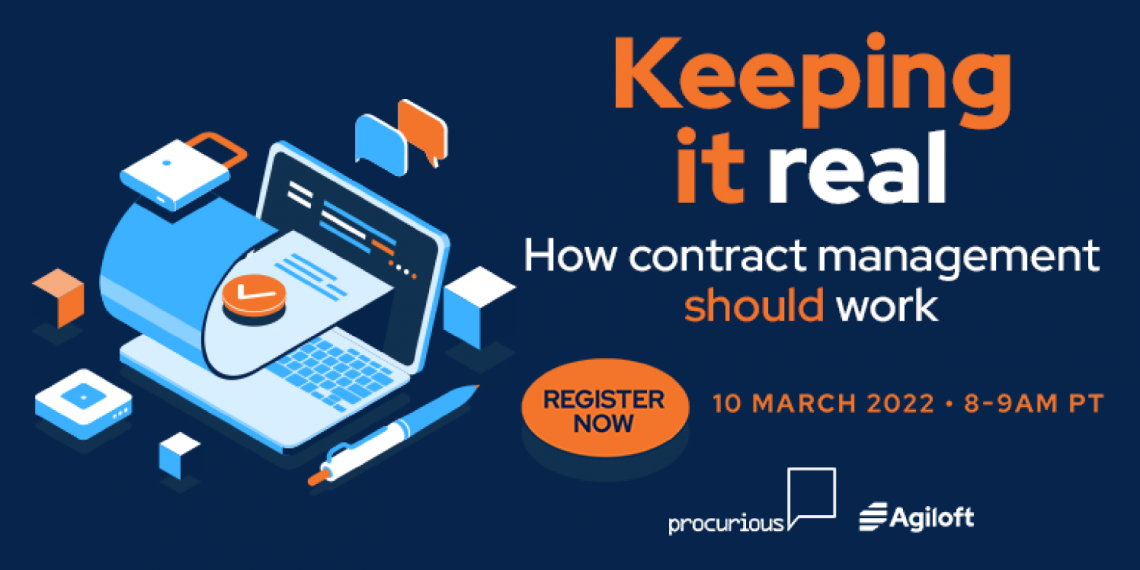 Keeping it real, how contract management should work
Your goal is to produce a workable contract between your organisation and its suppliers. But it is not always smooth-sailing and as glossy as we sometimes hear. Many of us don't know who is initiating contracts in the business, where all the contracts are, when they expire and what the risks are.
When COVID hit it certainly was a mad scramble and the first question people asked was "where's the contract?"
Today we're going to explore what we've learnt during the last two years and how our contracts have evolved.
And here's a spoiler alert - was it really the contracts???...or was it the relationships that mattered most????….or do our contracts need to evolve to better cater for disruptions into the future? Have we done enough so far? Or do we need to adapt more to this changing commercial landscape?
We are sure you have lots of questions, so join us for our latest webcast on 10 March 2022 and hear Lucy Bassli, Founder and Principal, InnoLaw Group, PLLC, Melody Smith, Associate General Counsel, Klein Tools and Myles Van Leuven, Senior Director, Customer Success, Agiloft and Austin Laurent, Senior Solution Engineer, Agiloft discuss how contract management should really work!
Register Now
Sponsors
The companies that are making this event possible are:

View all sponsors