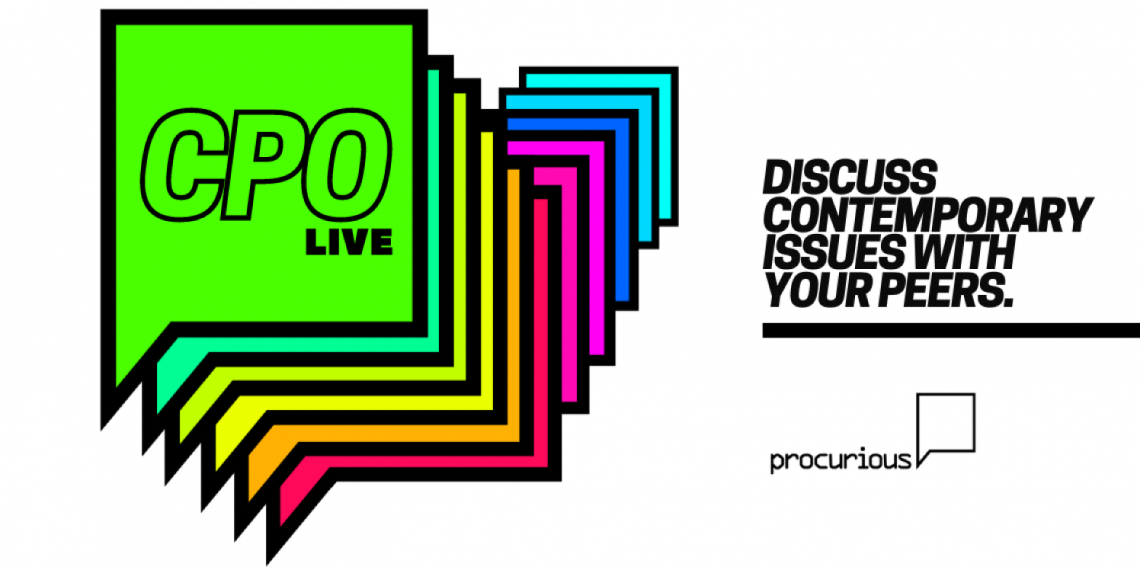 CPO Live Series
Life at the top can be lonely - and let's face it, there are no precedents for the myriad of disruptions CPOs and Heads of Procurement have had to face in the last few years.
So we have created a safe space for you and your peers to unpack the issues of the day and find some solace - and maybe direction - as a result of connecting with your peers.
Join some of the most influential procurement leaders during our 2022 CPO Live series. We will bring the brightest procurement professionals and thought leaders together to discuss contemporary issues through thought-provoking presentations and group discussions.
The CPO Live series will include outsider thinking and insider expertise, best practice, industry experience, opportunities to drive innovation and ultimately deliver efficiencies in your organisations. Our CPO Live series will gather senior procurement leaders at different stages but on the same journey, allowing them to challenge and be challenged.