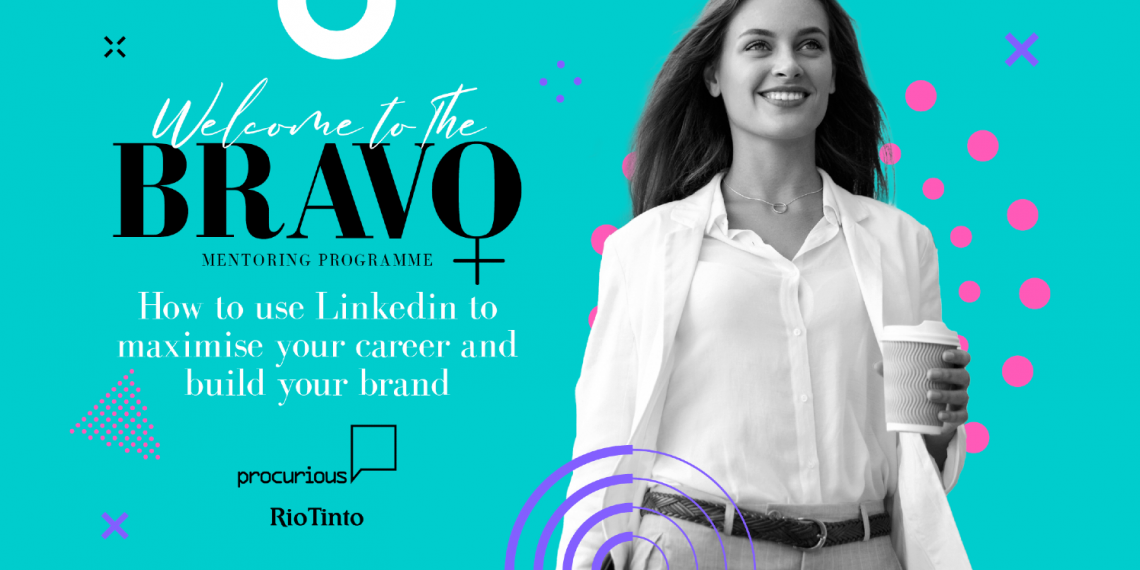 BRAVO The Americas | Mentoring : How to use LinkedIn to maximise your career and build your brand
The BRAVO Mentoring Program will provide you will 4 unique opportunities to connect over topics that are relevant in the Procurement Industry today and that will help you develop skills that will enhance your career. We will strategically place you into small groups of 2-4 and will provide you with some conversation starters and activities to go through as a group.
Our Mentoring Program will give you the opportunity to connect with a different group of members each time, expanding your networking and potentially developing a one on one or small group mentoring relationship.
This event will go for 1 hour and will kick off with a 15-minute insight and overview of that topic from an expert in that area. You will then you will be broken off into your assigned groups to connect and kick off your group mentoring in that topic. The speaker for each topic will provide a 1 pager including conversation starters and activities you can use when in your mentoring groups.
Amy Smith is a Business and LinkedIn strategist, coach and speaker helping service based business owners, coaches and consultants to launch and grow their businesses online. Her career has spanned across Canada, The UK and Australia working within the Human Resources, Business Development and Coaching Space. Amy's worked with brands like The CEO Institute, The Executive Connection (Vistage), The YMCA, General Assembly, Open Colleges and The Institute of Executive Coaching and Leadership (IECL) to name just a few.
She supports CEOs of companies (circa $5 million to $100 million) 'behind the scenes' and has trained over 1500 professionals at all levels on career, business and LinkedIn strategies. Amy has personally grown her own LinkedIn profile to over 25,450+ 1st degree connections and has been featured in the CEO Global Magazine, SBE, 6PR Newstalk, Nine Radio, Directors Institute publications and The Future of Work Summit.
As the founder of the 'In Demand Coach' program Amy helps coaches, consultants, and professional service providers to leverage her proven LinkedIn strategies to attract premium clients and explode their own business and brand fast. When she's not working, you'll find her on the ski slopes even if there's just a glimpse of snow and enjoying smashed avocado on toast with friends like a stereotypical millennial.