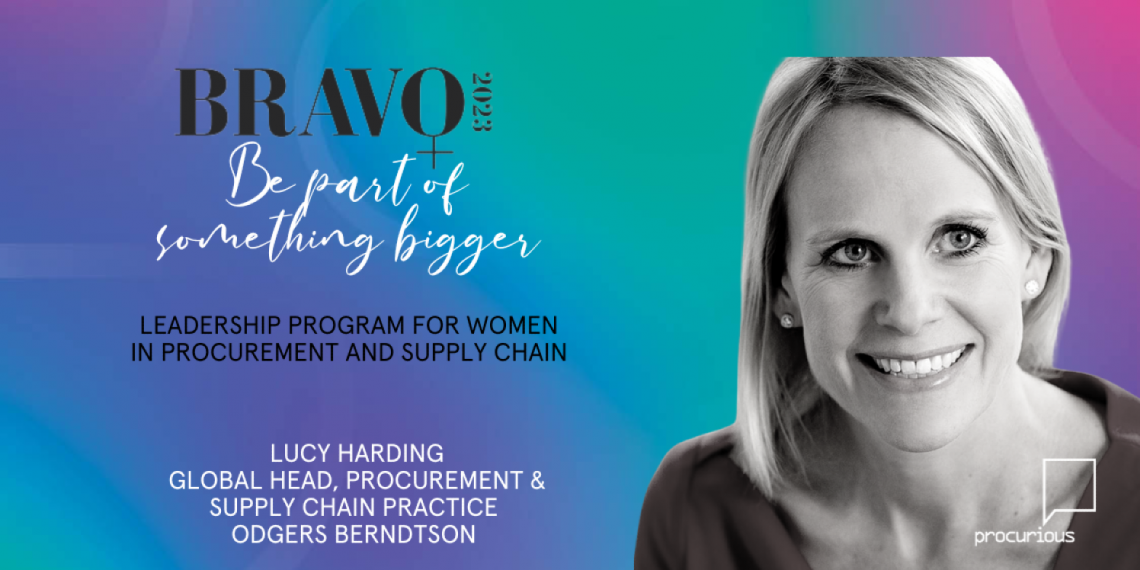 BRAVO | The Americas | Mentoring | Negotiating Your Career
We are often faced with doubt and concern (and confidence) to know where we want our career path to go.
This 60 minute mentoring session will consist of a fireside chat between one of our industries top global head hunters and two of her placements. You will hear from Lucy Harding - Partner and Global Head of the Procurement & Supply Chain Practice at Odgers Berndtson, share her top tips to help navigate the career you want, build your confidence and gain control.
With all of Lucy's experience working in Procurement and Supply Chain recruitment space, this is one session not to miss.
"What COVID has done is made people rethink why they work and make them think much more about purpose- what they do and who they work for and how they work and the lifestyle they have". Lucy Harding