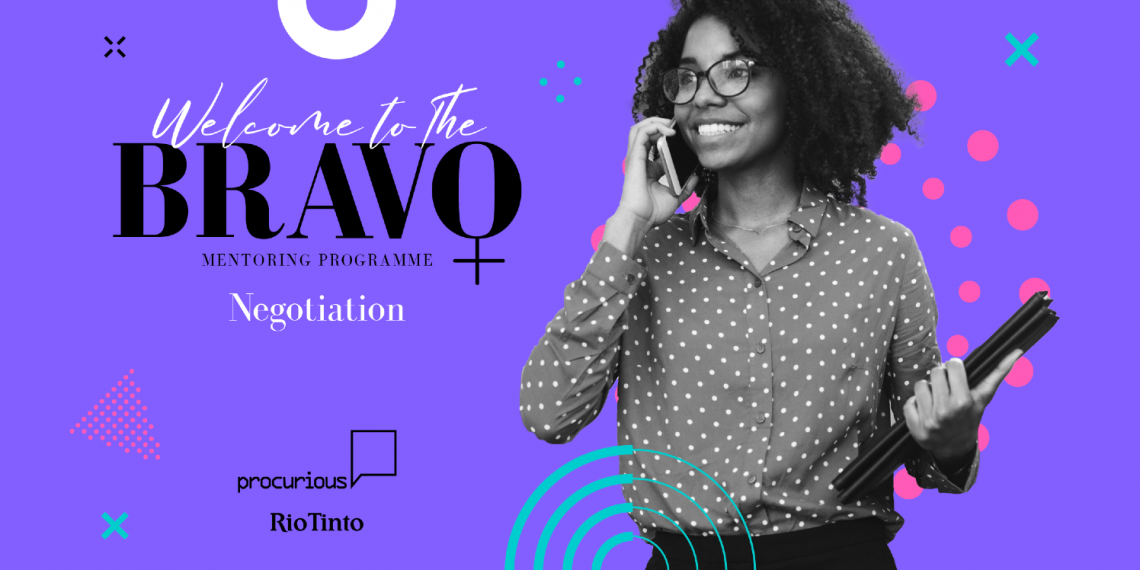 BRAVO EMEA Mentoring: Negotiation
The BRAVO Mentoring Program will provide you will 4 unique opportunities to connect over topics that are relevant in the Procurement Industry today and that will help you develop skills that will enhance your career. We will strategically place you into small groups of 2-4 and will provide you with some conversation starters and activities to go through as a group.
Our Mentoring Program will give you the opportunity to connect with a different group of members each time, expanding your networking and potentially developing a one on one or small group mentoring relationship.
This event will go for 1 hour and will kick off with a 15-minute insight and overview of that topic from an expert in that area. You will then you will be broken off into your assigned groups to connect and kick off your group mentoring in that topic. The speaker for each topic will provide a 1 pager including conversation starters and activities you can use when in your mentoring groups.
Natalie Reynolds
Natalie Reynolds is a leading negotiation expert, commercial performance strategist and business consultant who has worked with companies around the world including JP Morgan Chase, Salesforce, Allianz, LVMH, Rolls Royce, UBS, Lidl, Mercedes-Benz, Facebook and Shell as well as with Governments, NGO's and the United Nations. A specialist in using psychology to unlock positive results, Natalie has coached executives to use negotiation techniques to help navigate challenge, improve performance and clarify ambition and direction as well as advising companies on how to ensure optimum negotiation capability. Natalie is the author of a bestselling book on negotiation 'We Have a Deal', is Honorary Visiting Professor of Negotiation at Cass Business School and speaks around the world on innovation in negotiation practice.