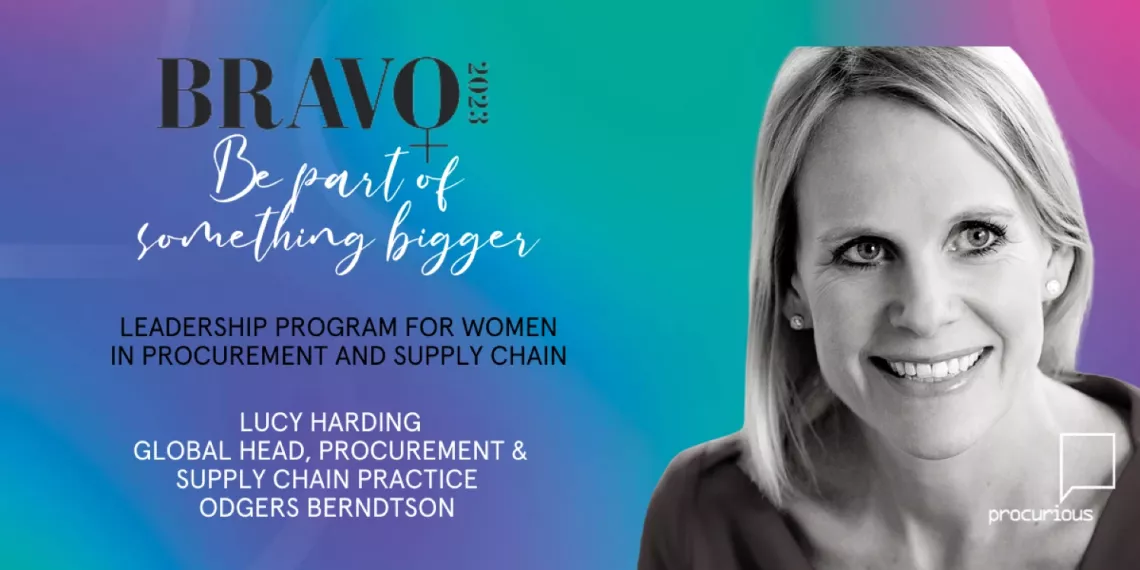 BRAVO | EMEA | Lucy Harding | Group Mentoring | Managing Your Path To The Top.
The BRAVO Mentoring Program will provide you with 4 unique opportunities to connect over topics that are relevant in the Procurement Industry today and that will help you develop skills that will enhance your career.
Our Mentoring Program will give you the opportunity to connect with a different group of members each time through breakout rooms, expanding your networking and potentially developing a one on one or small group mentoring relationship.
We are often faced with doubt and concern (and confidence) to know where we want our career path to go, how to make the most out of our position and how to amplify our voice within our organisations.
Lucy Harding has recruited procurement leaders for over 25 years now, working with global organisations across multiple geographies and industry sectors to help them attract and retail the best talent. She works with senior leaders to understand the skills and behaviours organisations look for when hiring and promoting into procurement leadership roles. During her session she will share with you the "boxes to tick" on your career path to the top, how to get noticed and why it's important to network.