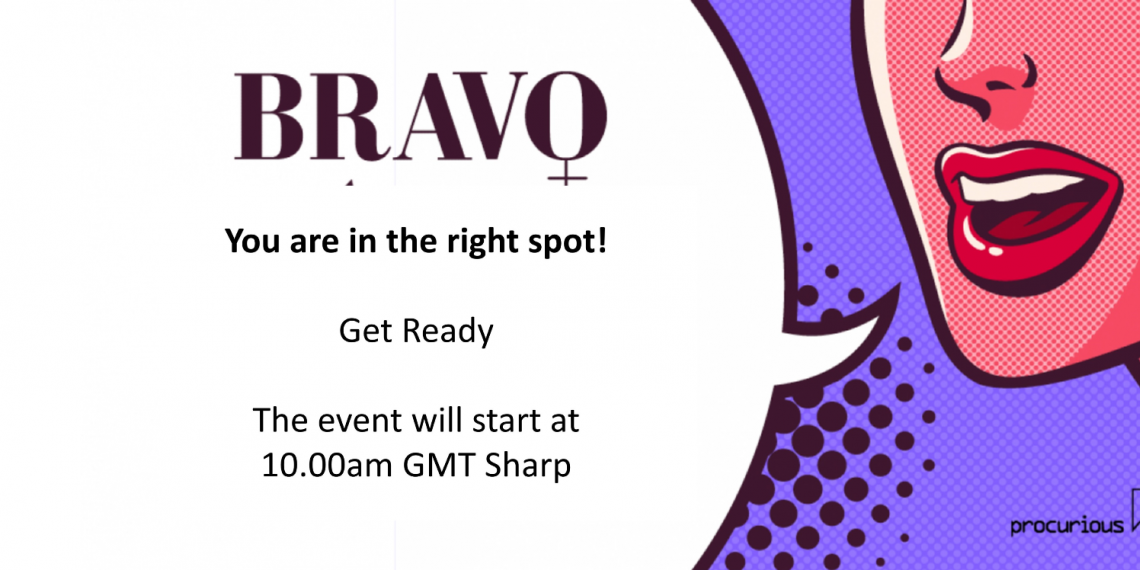 BRAVO EMEA | Women In Procurement & Supply Chain Leadership | The Event!
Unlock your leadership superpowers by joining BRAVO-The Event where you will hear from global thought-leaders in procurement and professional development.
You have already achieved so much - now take the next step in your career with this global event, designed to put you on the path to reach your full potential.
With virtual events in the EMEA region, The Americas region and the APAC region, BRAVO-The Event is a 2.5-hour high-energy, high-vibe experience, brimming with ideas and inspiration.
The action-packed agenda focuses on You, Your Career & Your World - helping to identify barriers and opportunities for women in our profession, while giving tips to support your personal career journey.
Positioning yourself for success - Andrew MacAskill, LinkedIn Influencer, Career Coach and COO, Fraser Dove International
Your path to the top - Tania Seary, Founder & CEO, Procurious, The Faculty & The Source
Seizing your opportunities - Lucy Harding, Global Head, Procurement & Supply Chain Practice, Odgers Berndtson
Stronger together - Sally Guyer, CEO of Word Commerce & Contracting
Lessons from the top - Sarah Cook, Chief Procurement Officer, API, Coca-Cola Europacific Partners
Closing the gap - David Latten, Head of Global Indirect Procurement, Logitech
As an additional benefit, when you register for BRAVO-The Event, you automatically qualify for a 10% discount on the 2023 BRAVO Leadership Program. Now that's something worth shouting about!
Already enrolled in the BRAVO 2022 Program?
BRAVO-The Event is included free as part of the BRAVO Program. If you have not received your discount code please email us and we will be happy to provide one.
BRAVO - Be part of something bigger
We invite you to join the Procurious Women in Procurement & Supply Chain group to connect with your peers from around the world and share information relevant to you and your career development.
Sponsors
The companies that are making this event possible are:
View all sponsors