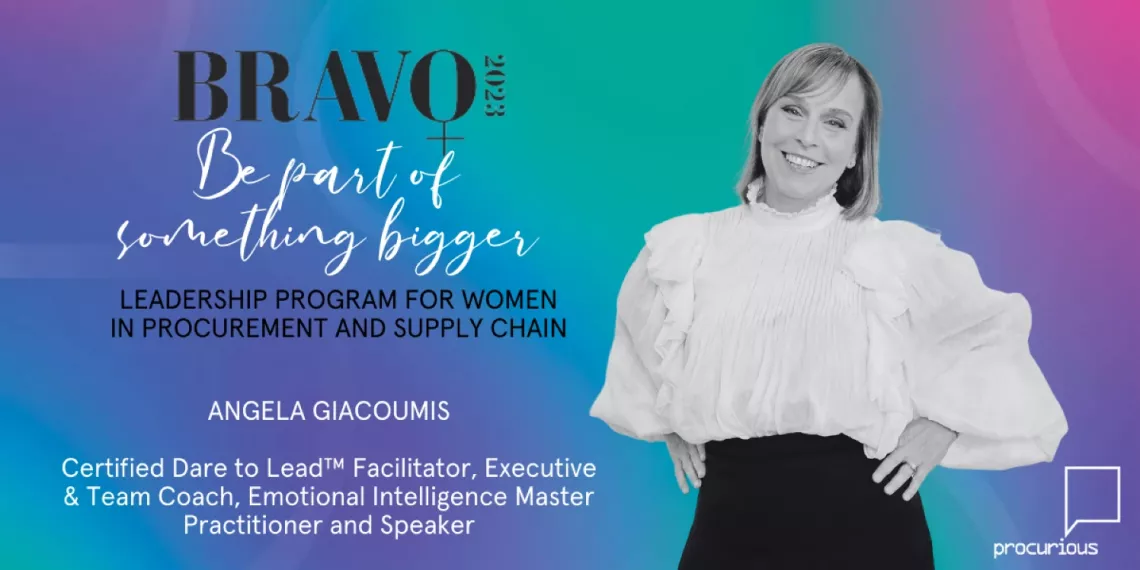 BRAVO | APAC | Mentoring | Navigating Your Career
The BRAVO Mentoring Program will provide you will 4 unique opportunities to connect over topics that are relevant in the Procurement Industry today and that will help you develop skills that will enhance your career.
Our Mentoring Program will give you the opportunity to connect with a different group of members each time through breakout rooms, expanding your networking and potentially developing a one on one or small group mentoring relationship.
We are often faced with doubt and concern (and confidence) to know where we want our career path to go, how to make the most out of our position and how to amplify our voice within our organisations.
This 60 minute mentoring session on Navigating Your Career is an interactive workshop designed to empower women in their career journey.
Topics:
Exploring the challenges
Knowing your Worth
Networking like a pro
Crafting your career path
Join us for an unforgettable session where you will learn how to make the most out of your professional position, amplify yourself within your organisation and take charge.