Knowledge Partner
https://www.jaggaer.com/solutions
From data to insight – unlock the power of procurement. JAGGAER's SaaS based Source-To-Pay solutions are used to gain a 360 view of supply chain – to help you realise cost-savings, mitigate risk and sustainably manage all your sourcing requirements. Go further and see how you can achieve Autonomous Procurement.

Premium Sponsor
https://www.barkersprocurement.com
Barkers is a multi-award-winning procurement consultancy offering professional procurement and commercial services with an underlying commitment to delivering social value to others. Experienced practitioners work with consistency and integrity to fully understand client issues, creating tailored solutions that have a positive, long-lasting impact on the organisation and its employees. Barkers are Coupa's SME and Mid-Tier market implementation partner in the UK and Ireland. Coupa empowers all businesses–from Fortune 1000 companies to the world's fastest- growing organizations–to unify their supply chain design and planning, procurement, payments, and treasury processes in one comprehensive, cloud-based Business Spend Management platform. Coupa's community of 2,000+ customers uses the platform to maximise the value of more than $2.3T of spend to date. www.coupa.com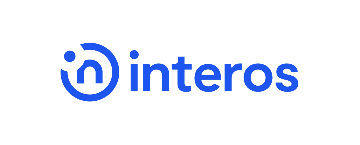 Premium Sponsor
https://www.interos.ai
Interos is the operational resilience company — reinventing how companies manage their supply chains and business relationships — through our breakthrough SaaS platform that uses artificial intelligence to model and transform the ecosystems of complex businesses into a living global map, down to any single supplier, anywhere. Reducing months of backward-looking manual spreadsheet inputs to instant visualizations and continuous monitoring, the Interos Operational Resilience Cloud helps organizations reduce risk, avoid disruptions, and achieve superior enterprise adaptability. Businesses can also uncover game-changing opportunities to radically change the way they see, learn and profit from their relationships. Based in Washington, DC, Interos serves global clients with business-critical, independent relationships across their primary operational areas: supply chain, financial, cybersecurity, regulatory and ESG compliance, and geographical. The fast-growing private company is led by CEO Jennifer Bisceglie and supported by investors Venrock and Kleiner Perkins. For more information, visit www.interos.ai.