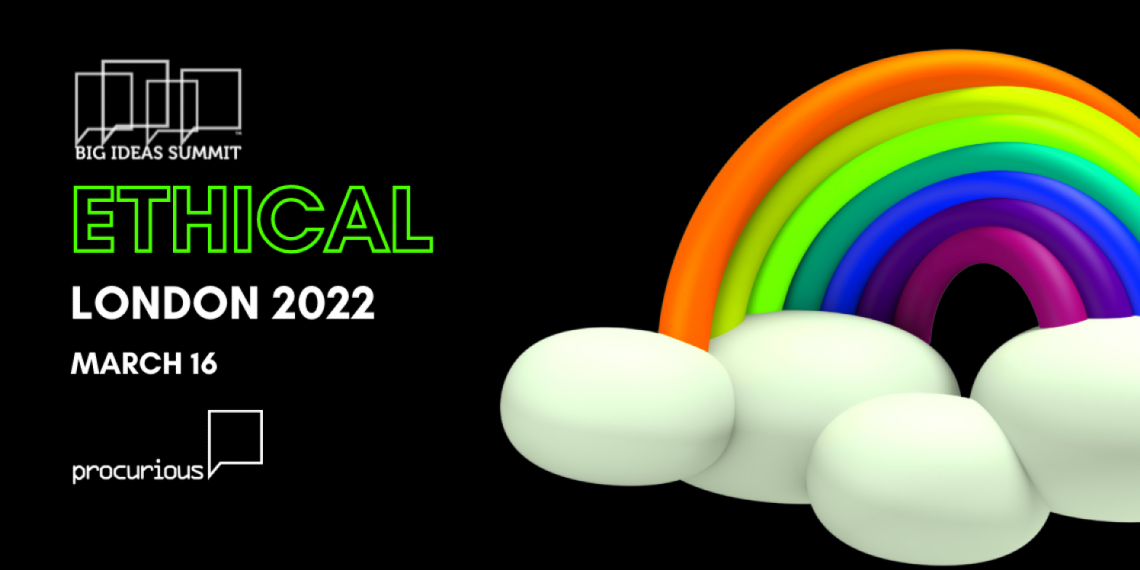 Big Ideas Summit London 2022
Join us online for Big Ideas Summit London 2022 as we bring together current and future leaders from across the globe to discuss the critical issues they are facing as procurement and supply chain professionals. The Big Ideas Summit is the most innovative leadership event for the procurement profession. Join us virtually on March 16 as we make a difference!
We all have the opportunity to make an impact, and for some, it could be a career-defining impact. We're not talking about a big promotion or a pay rise. We're talking about your personal impact on ethical sourcing.
We've got a dazzling array of exciting experts to answer all of your questions at the 2022 Big Ideas Summit London.
Program Overview
Oliver Hurrey, Chair, the Sustainable Procurement Pledge will be sharing his insights in his opening keynote, Sustainable Procurement – for People, the Planet and your Profession
Lars-Johan Jarnheimer, Chairman of IKEA Group, Former President and CEO of Tele2 AB will be sharing the importance of Staying Agile in a Changing World.
How important is cooperation and interdependency? Sally Guyer, Global CEO, World Commerce & Contracting will be talking about why they are so critical when you focus on ethical sourcing.
Can your spend leave a legacy? Join Warren Kozera, Managing Director, Barkers Commercial Services as he tells you how.
Have you ever wondered how to get started or collaborate? Our panel of speakers will be sharing their top tips for tackling ethical sourcing.
Simon Thompson, Sales Director, Jaggaer and Pete Davison, Head of Supply Chain Services Operations, NatWest Group will be reflecting on Natwest and Jaggaer's journey together looking at:

Planet: The Cost of Sustainability in 5 Minutes
People: The Procurement Workforce of Tomorrow
Partnerships: How to Engage and Enable your Suppliers
Technology: Accelerating the Pace with the Use of Technology

What's on your Supply Risk Radar? Greg Holt, Product Marketing Director, Interos will be sharing his views on the risks you should be paying close attention to this year.
Join us for career-shaping conversations, exceptional networking, and a chance to begin making the impact you've always dreamed of.
Register now and join us online on 16 March at 9am GMT.